Main content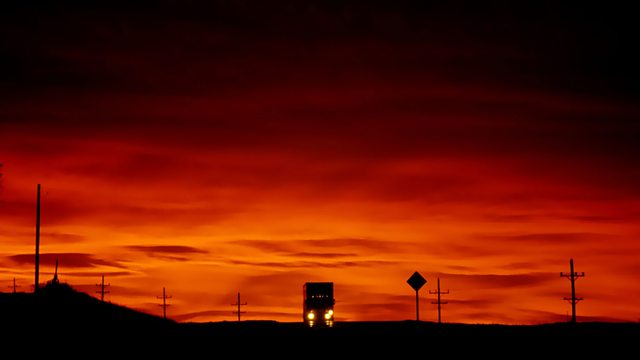 28/04/2010
Susan Sharpe presents music by Kraus, Mozart, Dobrzynski, Beethoven, Bach, Fischer, Wagenaar, Berlioz, A Gabrieli, Wiggins, Grainger, Reger, Delius, Berwald and Wassenaer.
Susan Sharpe presents rarities, archive and concert recordings from Europe's leading broadcasters
01:01AM
Kraus, Joseph Martin (1756-1792)
Quatre Intermèdes et Divertissements for Molière's comedy 'Amphitryon' (VB.27) (Paris-Stockholm, 1785-87)
Chantal Santon (soprano - La Nuit), Georg Poplutz (tenor - Hérault), Bonn Chamber Chorus, L'Arte del mondo, Werner Ehrhardt (conductor)
02:24AM
Mozart, Wolfgang Amadeus (1756-1791)
Sonata for violin and keyboard (K.454) in B flat major
Johannes Leertouwer (violin), Derk Pik (piano)
02:47AM
Dobrzynski, Ignacy Feliks (1807-1867)
Overture from the opera Monbar, czyli Flibustierowie (Op.30) [1838]
Sinfonia Varsovia, Grzegorz Nowak (conductor)
03:01AM
Beethoven, Ludwig van (1770-1827)
Coriolan Overture
New Zealand Symphony Orchestra, Mark Taddei (conductor)
03:10AM
Anonymous
Psalm: De profundis ad te Dominum
03:13AM
Mont, Henry du (1610-1684)
Motet: O Salutaris Hostia
Studio 600 - Aldona Szechak and Dorota Kozinska (directors)
03:18AM
Bach, Johann Sebastian (1685-1750) arr Józef Koffler
Goldberg variations (BWV.988)
Amadeus Polish Radio Orchestra, Agnieska Duczmal (conductor)
04:36AM
Fischer, Johann Caspar Ferdinand (c.1670-1746)
4 Preludes & Fugues from 'Ariadne Musica neo-organoedum Schlackenwerth' (1702/Vienna 1713)
Bob van Asperen (harpsichord)
04:43AM
Ipavec, Benjamin (1839-1908)
Lahko Noc
Ana Pusar Jeric (soprano), Natasa Valant (piano)
04:47AM
Wagenaar, Johan (1862-1941)
Frithjof's Meerfahrt' - Concert piece for orchestra (Op.5)
Netherlands Radio Symphony Orchestra, Jac van Steen (conductor)
05:01AM
Berlioz, Hector (1803-1869)
Overture to Les Troyens a Carthage
Slovak Radio Symphony Orchestra in Bratislava; Ondrej Lenard (conductor)
05:06AM
Gabrieli, Andrea (1532/3-1585)
Aria della battaglia à 8
Theatrum Instrumentorum, Stefano Innocenti (conductor)
05:17AM
White, Edward R. (c.19th)
Jolly Soldier (An American Independence Song taken from the Social Harp (1855)
Southern Traditional Singers, Hugh McGraw (leader)
05:19AM
Wiggins, Thomas (1849-1908) (aka. Blind Tom)
Battle of Manassas (1861) [aka. "First Bull Run" - opening battle of American Civil War]
John Davis (piano)
05:27AM
Grainger, Percy (1882-1961)
The Warriors (music to an imaginary ballet) for orchestra and 3 pianos
Glen Riddle, Ben Martin, Denise Harvey (pianos), Melbourne Symphony Orchestra, Geoffrey Simon (conductor)
05:46AM
Bach, Johann Sebastian (1685-1750)
Partita No 1 in B flat major (BWV 825)
Anton Dikov (piano)
06:05AM
Widéen, Ivar (1871-1951)
I Husaby (In Husaby) [1989-1900]
Gudrun Bruna (soprano), Swedish Radio Choir, Olov Olofsson (piano), Eric Ericson (conductor)
06:10AM
Reger, Max (1873-1916)
Intermezzo in E flat minor (Op.45 No.3)
Intermezzo in G minor (Op.45 No.5)
Max Reger (piano) [recorded on 8th December 1905]
06:18AM
Delius, Frederick (1862-1934)
Intermezzo [from 'Fennimore and Gerda'] arr. Fenby
Symphony Nova Scotia, Georg Tintner (conductor)
06:24AM
Berwald, Franz (1796-1868)
Piano Trio No.1 in E flat [1849]
Terés Löf (piano), Roger Olsson (violin), Hanna Thorell (cello)
06:43AM
Wassenaer, Count Unico Van (1692-1766)
Concerto armonico for 4 violins, viola and continuo No.5 in B flat major
Academy of Ancient Music, Andrew Manze (director/violin)
06:54AM
Anon 15/16th century Milan
La Stangetta - for a trio of recorders
06:56AM
Anon 15/16th century Milan
Calata - for recorder, lute, tenor viol & tambourine
06:57AM
Tromboncino, Bartolomeo (c1470-after 1535)
Non peccando altri ch'el core - for recorder and lute
Ensemble Claude-Gervaise, Gilles Plante (director).