Main content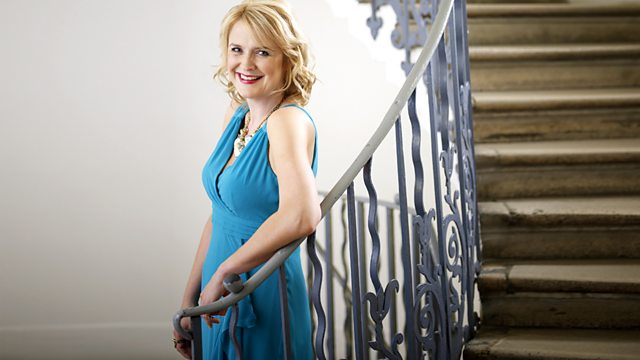 Tuesday - Sarah Walker
With Sarah Walker. Saint-Saens: Symphony No 2. Vaughan Williams: The Lark Ascending. Joplin: Solace. Weber, orch Berlioz: Invitation to the Dance. Milhaud: Le boeuf sur le toit.
Classical Collection with Sarah Walker. Classic recordings and great performances including Vaughan Williams' The Lark Ascending, Mozart's Clarinet Quintet and Weber's Invitation to the Dance.
10.00*
Saint-Saens
Symphony No.2 in A minor, Op.55
Orchestre National de l'ORTF
Jean Martinon (conductor)
EMI CZS 585186-2
10.23*
Vaughan Williams
The Lark Ascending
Hugh Bean (solo violin)
New Philharmonia Orchestra
Adrian Boult (conductor)
HMV 572162-2
10.38*
A Group of 3 songs by Ilse Weber, an intern of the Theresienstadt concentration camp.
I. Weber
Ade Kamerad!;
Und der Regen rinnt;
Wiegala
Christian Gerhaher (baritone)
Gerold Huber (piano)
Anne Sofie von Otter (mezzo-soprano)
Bengt Forsberg (piano)
Bebe Risenfors (double bass/guitar)
DG 477 6546
10.46*
Joplin
Solace
William Bolcom (piano)
OMEGA OCD3001
10.52*
Weber orch. Berlioz
Invitation to the Dance
Chicago Symphony Orchestra
Fritz Reiner (conductor)
RCA 09026 61250-2
11.02*
Milhaud
Le Boeuf sur le Toit
Orchestre de Paris
Leonard Bernstein (conductor)
EMI 345808-2
11.22*
Mozart
Clarinet Quintet in A major, K.581
Pascal Moragues (clarinet)
Prazak Quartet
PRAGA PRD/DSD 250 200.