Main content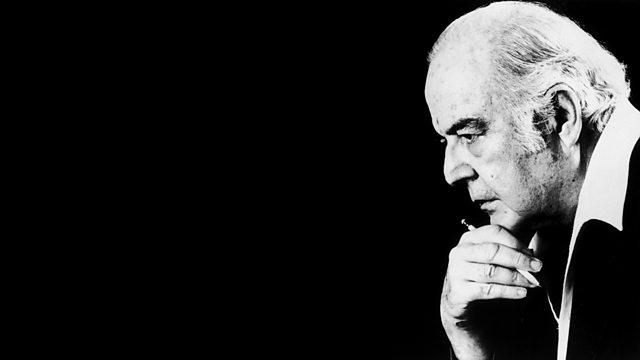 Donald Macleod charts Barber's early years under the wing of his singer/composer uncle, Sidney Homer, who was to have a profound impact in fostering his nephew's talents.
He's seen as one of the great Apple Pie composers, the man who showed that American music was at last ready to be taken seriously. But in the year of Barber's centenary, is this a realistic summary of a man whose work is still relatively unknown amongst the general public save for his mega-hit choral work 'Agnus Dei', itself a reworking of a movement from his first string quartet?
This week Donald Macleod tells the story of the real Samuel Barber, from his childhood experiences playing amongst the shipping tags at his grandfather's factory to his final years, when he was mortally scarred by the failure of what was supposed to be his crowning achievement in music.
Along the way, he charts a number of relationships which were to make a defining impression on him, including rare interview footage with the likes of composer Gian Carlo Menotti (Barber's lifelong partner), Aaron Copland, and also the soprano Leontyne Price who became one of his most trusted collaborators.
An even more complex relationship which he battled with throughout his career was that with his country. Despite becoming that emblem of national pride, Barber never felt comfortable as a cultural ambassador for America. Even when he joined the army it was very much on his own terms, in fact he displayed impressive negotiating skills in carving himself the perfect niche as a composing combatant, able to call upon all manner of military performing resources.
But Donald Macleod begins Barber's story closer to home, in West Chester Pennsylvania, where the composer forged perhaps the most influential musical relationship in his life. His singing uncle, Sydney Homer, was to be a constant inspiration, always at hand to encourage his nephew as he became one of the first ever students at the Curtis Institute. Barber even followed him into an early singing career, as we hear in some of the few commercial recordings he made.
More episodes
Previous
You are at the first episode