Main content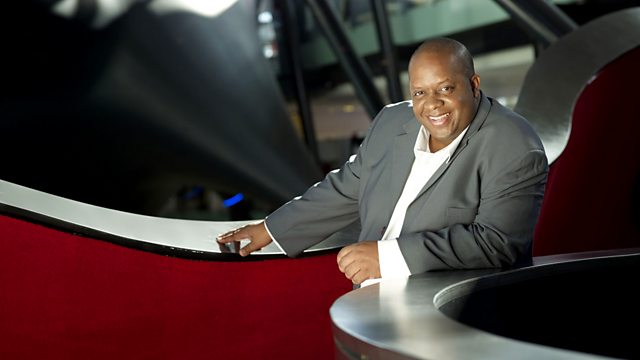 Billy Cobham, Martin Drew and his New Couriers
Claire Martin talks to drummer, composer, producer and teacher Billy Cobham about his new CD, Palindrome. Plus drummer Martin Drew and his New Couriers in a specially recorded gig.
Panamanian by birth, a New Yorker by upbringing, and a resident of Switzerland for more than 25 years, Billy Cobham has pursued an ever-broadening, ever-deepening engagement with the world not only as a master drummer and percussionist but as a composer, producer, educator, and clinician who gives service through music even as he constantly expands his personal creative expression.. He talks to Claire Martin about his current CD "Palindrome."
Also this week Jazz Line-Up presents UK Drummer Martin Drew and his New Couriers especially recorded for this programme . He is recognized as a UK legend having played with, been requested by, and constantly in demand to play with many of the world's great musicians. Martin has a wealth of experience, natural ability, a fine technique and the skill to adapt and fit into many different kinds of playing situations. He has been playing for over 50 years, won many awards, and has entries in various books and encyclopaedias all over the world.
His current project "The New Couriers", pays tribute to the music of Michael Brecker, Tubby Hayes, Ronnie Scott, Victor Feldman, Jimmy Deuchar, and Clark Terry.