Main content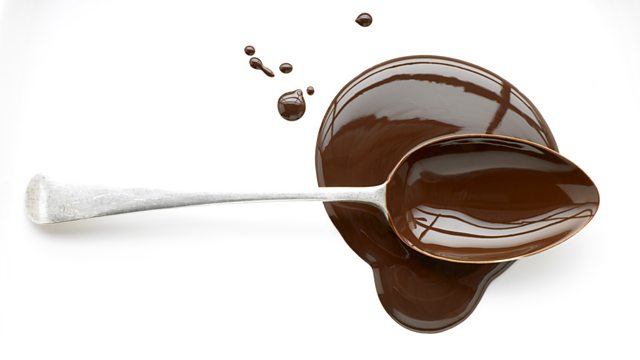 Joanne Harris
Michael Berkeley's guest is writer Joanne Harris, author of the novel Chocolat. Her choices include In the Hall of the Mountain King, plus Smetana, Schubert, Mahler and Rachmaninov.
Today Michael Berkeley welcomes the writer Joanne Harris, whose best-selling novel 'Chocolat' (1999), set in the Gers area of France and based round food, was made into an Oscar-nominated film starring Juliette Binoche and Leslie Caron. Born in Barnsley, Yorkshire, to a French mother and an English father, her early family life was filled with food (her grandparents ran a sweet shop) and folklore (her great-grandmother was a healer). Joanne Harris has gone on to publish many more best-selling novels, including 'Blackberry Wine' (2000), 'Five Quarters of the Orange' (2001), 'Jigs and Reels' (2004), 'Gentlemen and Players' (2005), 'The Lollipop Shoes' (2007), and most recently, ' blue-eyedboy' (2010), a psychological thriller played out through internet posts. She also writes about her great love, French cooking, and has published a cookbook entitled 'The French Kitchen' and a follow-up, 'The French Market'. She plays bass guitar in a band first formed when
she was 16.
Her musical choices for 'Private Passions' begin with 'In the Hall of the Mountain King' from Grieg's incidental music to 'Peer Gynt' which was the first LP she bought, and also reflects her own love of myths and stories. There's also 'Vltava' from Smetana's 'Ma Vlast' (My Country), which she played in the school orchestra, and which made her dream of distant places; the beautiful slow movement of Schubert's Piano Trio in E flat, which reminds her of her grandfather; an excerpt from Mahler's First Symphony, which she associates with her university days at Cambridge, falling in love and beginning to write; and Rachmaninov's Prelude in C sharp minor, which takes her back to the early days of her married life.
M Berkeley
The Wakeful Poet (Music from Chaucer) (pub OUP)
Beaux-Arts Brass Quintet
BBQ BBQ 003 T10
0m25s
Grieg
In the Hall of the Mountain King (from Peer Gynt)
Berlin PO/Herbert Von Karajan
Grieg Peer Gynt DG 419 474-2 T4
2m06s
Smetana Vltava (from Ma Vlast)
Royal Liverpool PO/Libor Pesek
Smetana Ma Vlast VIRGIN CLASSICS 561223-2 T2
11m54s
Ennio Morricone
Theme from The Good, the Bad and the Ugly
The Good, the Bad and the Ugly CAPITOL 866248-2 T1
2m40s
Schubert
Piano Trio in E flat, D929 (2nd movement, Andante con moto)
The Beaux Arts Trio
Complete Trios PHILIPS 438 700-2 CD2 T2
8m55s
Rachmaninov
Prelude in C sharp minor, Op 3 No 2
Emil Gilels (piano)
Emil Gilels BRILLIANT CLASSICS 92615 CD7 T12
3m50s
Mahler
Symphony No 1 in D (1st movement excerpt)
Bavarian Radio SO/Rafael Kubelik
Mahler Symphony No 1 in D DG 449 735-2 T1
9m27s.