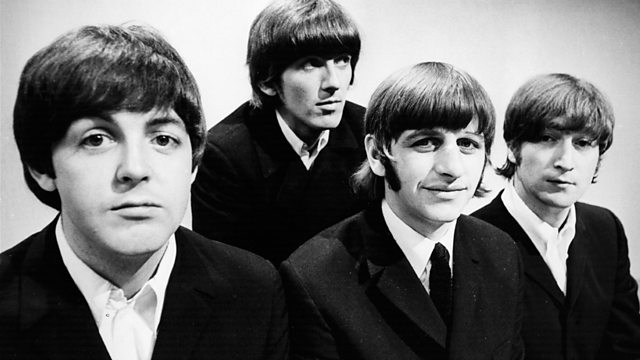 The Split Up (and the Almost Inevitable Reunion)
To mark the 40th anniversary of the Beatles disbanding, the Reverend Richard Coles, whose own band The Communards split up, examines how rock groups through the decades have decided to call it a day. From the Beatles through to the Verve who've disbanded several times, Richard trawls the BBC archives to find examples of rock split-ups and to ask whether there can ever be a dignified parting of the ways. He examines the many reasons that bands split and reveals a myriad of circumstances underlying these partings of the ways, from artistic differences to personal animosity, the wish of one singer to go solo or simply the end of a particular zeitgeist which characterised their sound. He also asks whether the energy and drive of the music and early days of a band means that tensions and a sundering is often inevitable.
The programme features a wealth of archive material from bands through the decades, of all kinds of musical styles from the Rubettes to The Verve, and from 10cc to The Eagles. There are also new interviews with the record executive Tony Wadsworth and the artist manager Jazz Summers, which give the view points of those working behind the scenes who have to manage and deal with the fall-out when a band splits up. Extra comment is provided by the rock specialists Stuart Maconie and Laura Lee Davies.
But the story doesn't just stop when the bands split. The members may go off and pursue other careers, but often, the creativity which fuelled them at the beginning still drives them 10 years down the line. In addition, touring is now where the big money is to be made. So, for many different reasons, many of the bands we thought we'd never see again are being coaxed from their separate career paths to reunite and go on the road once more. The Police regrouped, Take That have had a new lease of life and the Spice Girls took their children touring the second time around.
Of course, the reunion doesn't always go well. Perhaps the band is without the lead singer who gave such a distinctive sound. Sometimes the artistic differences which sundered the artists in the first place rear their heads again 10 years later. Maybe the fans have grown up and moved on. And that means that a reunited band can do the split-up all over again...
Last on