Main content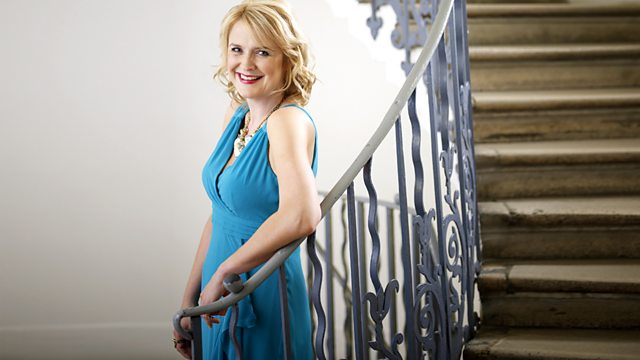 Friday - Sarah Walker
With Sarah Walker. Napravnik: Melancholy. Lyadov: Musical Snuff-Box. Beethoven: String Quartet in B flat, Op 18 No 6. Elgar: Cello Concerto in E minor, Op 85. Brumel: Lamentations.
Classical Collection with Sarah Walker. Great recordings and classic performances.
Musical melancholy at its most intense from Elgar, more muted but no less moving from Schumann and Satie.
10.00
Eduard Napravnik
Melancholy Op.48 No.3
Lyadov
Musical Snuff-Box Op.32
USSR Symphony Orchestra
Yevgeniy Svetlanov (conductor)
CD: BMG-MELODIYA 74321 34167 2 [2 CDs]
10.09*
Beethoven
String Quartet in Bb Op.18 No.6
Smithson String Quartet
CD: DHM RD77029 [2 CDs]
10.39*
Elgar
Cello Concerto in E minor Op.85
Paul Tortelier (cello)
London Philharmonic Orchestra
Sir Adrian Boult (conductor)
CD: EMI 6 88627 5 [20 CDs]
11.07*
Schumann
Gesange der Fruhe Op.133
Laurent Cabasso (piano)
CD: VALOIS V 4629
11.21*
Brumel
Lamentations
The Tallis Scholars
Peter Phillips (director)
CD: GIMELL CDGIM 026
11.30*
J.S. Bach
Suite in G BWV 1007
Tibor de Machula (cello)
LP: ENCORE RECITALS-ONGEHOORD 2007-1/2
11.47*
Satie
Le fils des etoiles - Prelude
Reverie du pauvre
John White (piano)
CD: ARS NOVA 74321 277997.