Main content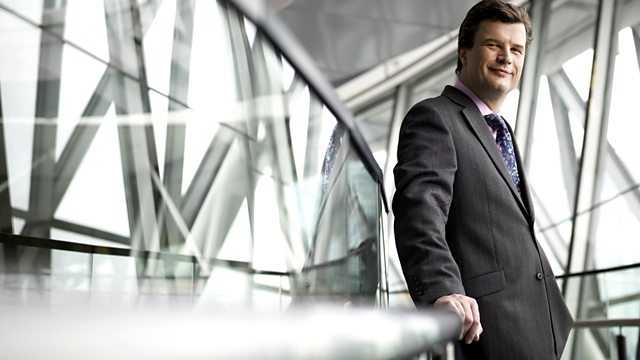 22/04/2010 Powder Her Face/Stephen Hough/Proms 2010
Presented by Petroc Trelawny. With conductor Timothy Redmond and soprano Joan Rodgers on performing Powder Her Face, plus pianist Stephen Hough and a preview of the 2010 BBC Proms.
Thomas Ades' controversial chamber opera Powder Her Face returns to the stage at the Linbury Studio Theatre, Royal Opera House on the 26th of April through until the 12th of May. Conductor Timothy Redmond and soprano Joan Rodgers who plays the Duchess talk with Petroc.
British-born pianist Stephen Hough has released two CDs this month: Chopin - Late Masterpieces features works by the composer born 200 years ago this year and as part of Hyperion's Romantic Piano Concerto series Stephen Hough performs Tchaikovsky's Piano Concertos 1, 2 and 3. The versatile pianist will be performing works by Jörg Widmann, Rachmaninov and Shostakovich at the Barbican on the 23rd of April with the BBC Symphony Orchestra and conductor Lawrence Renes.
Today also sees the launch of Proms 2010 and Petroc will be talking to the Director of BBC Proms Roger Wright about what's in store.
Presented by Petroc Trelawny.
Main news headlines are at 5.00 and 6.00
E-mail: in.tune@bbc.co.uk.