Main content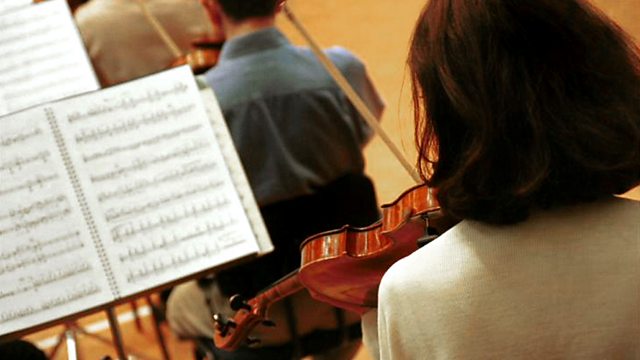 BBC Symphony Orchestra/Jiri Belohlavek
BBC Symphony Orchestra under Jiri Belohlavek in Stravinsky: Symphony in 3 Movements. Prokofiev: Piano Concerto No 2 in G minor (soloist - Barry Douglas). Martinu: Symphony No 3.
Presented by Ian Skelly
In exile in the United States far from his Czech homeland, composer Bohuslav Martinu became increasingly depressed and exhausted, he sought refuge in reading and exploring New York's second-hand book stores but was unable to shake off uncharacteristic feelings of despair and intense homesickness. These feelings are never far from the surface in his Third Symphony, performed here as part of the BBC Symphony Orchestra's cycle of Martinu's Symphonies with Chief Conductor Jiri Belohlavek. The Symphony in Three Movements was the first work Stravinsky wrote after he also emigrated to America during the early years of World War II. The composer himself referred to the work as his "War Symphony" inspired as it was by documentary footage of goose-stepping German soldiers. There was a near riot at the premiere of Prokofiev's 2nd Piano Concerto, as the audience reacted to the wild modernist music. That night the composer was soloist, a role taken here by Barry Douglas.
Stravinsky - Symphony in Three Movements
Prokofiev - Piano Concerto no.2 in G minor
Martinu - Symphony no.3
Barry Douglas (piano)
BBC Symphony Orchestra
Jiri Belohlavek (conductor)
Followed by more from our series this week of 'American Originals':
Colin McPhee - Tabuh-Tabuhan
Paul Janes and Dina Parakina (pianos)
BBC Philharmonic Orchestra
Rumon Gamba (conductor)
Philip Glass - A Gentleman's Honor from The Photographer
Philip Glass Band
Michael Riesman (conductor)
John Adams - On the Dominant Divide from Grand Pianola Music
John Alley and Shelagh Sutherland (pianos)
London Sinfonietta
John Adams (conductor)