Main content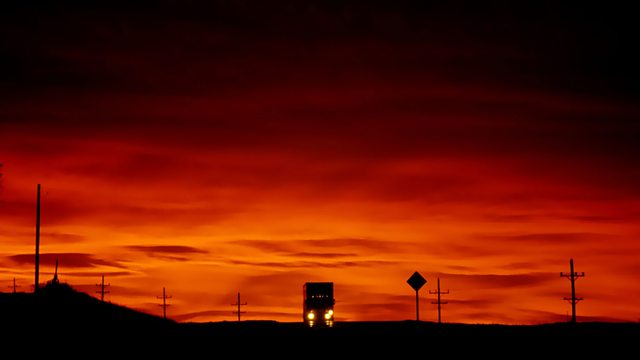 20/04/2010
Jonathan Swain presents music by Bruckner, Mendelssohn, Haydn, Grieg, Marques y Garcia, CPE Bach, Sorkocevic, Ibert, Dvorak, Clara Schumann, JM Haydn, Enescu, Corelli and Vanhal.
Jonathan Swain presents rarities, archive and concert recordings from Europe's leading broadcasters
01:01AM
Bruckner, Anton (1824-1896)
Symphony No.7 in E major
Trondheim Symphony Orchestra, Walter Weller (conductor)
02:08AM
Mendelssohn, Felix (1809-1847)
Sonata for piano in E major (Op.6)
Sveinung Bjelland (piano)
02:33AM
Haydn, Joseph (1732-1809)
Cello Concerto in C major (H.7b.1)
Stephen Isserlis (cello), Netherlands Radio Chamber Orchestra, Jean Fournet (conductor)
03:01AM
Grieg, Edvard (1843-1907)
String Quartet No.1 in G minor (Op.27)
Engegård Quartet
03:34AM
Marqués y García, Pedro Miguel (1843-1925)
Symphony No.4 in E [in 4 movements]
Norwegian Radio Orchestra, Ari Rasilainen (conductor)
04:10AM
Bach, Carl Philipp Emanuel (1714-1788)
Trio Sonata in A minor (Wq148)
Les coucous bénévoles
04:23AM
Pärt, Arvo (b. 1935)
The Woman with the Alabaster box for chorus
Erik Westbergs Vocal Ensemble
04:30AM
Vitols, Jazeps (1863-1948)
Romance
Valdis Zarins (violin), Ieva Zarina (piano)
04:36AM
Sorkocevic, Luka (1734-1789)
Symphony No.4 in F major
The Zagreb Soloists, Visnja Mazuran (harpsichord)
04:44AM
Prokofiev, Sergey (1891-1953)
Visions Fugitives (Op.22) (VIII - XIII)
Roger Woodward (piano)
04:52AM
Ibert, Jacques (1890-1962)
Trois Pièces Brèves
The Ariart Woodwind Quintet
05:01AM
Dvorák, Antonín (1841-1904)
Scherzo capriccioso (Op.66)
Slovak Radio Symphony Orchestra Bratislava, Oliver Dohnányi (conductor)
05:14AM
Schumann, Clara (1819-1896)
4 Pièces fugitives for piano (Op.15)
Angela Cheng (piano)
05:28AM
Haydn, Johann Michael (1737-1806)
Missa Tempore Quadragesimae (MH.553) for choir and basso continuo
Ex Tempore, Marian Minnen (cello), Elise Christiaens (violone), David Van Bouwel (organ), Florian Heyerick (director)
05:42AM
Enescu, George (1881-1955)
Sonata torso for violin and piano, from incomplete Sonata of 1911
Clara Cernat (violin), Thierry Huillet (piano)
05:57AM
Corelli, Arcangelo (1653-1713)
Concerto Grosso in F major (Op.6 No.9)
The King's Consort, Robert King (director)
06:07AM
Dvorák, Antonín (1841-1904)
Trio in E minor, 'Dumky' (Op.90)
Grieg Trio
06:37AM
Vanhal, Johann Baptist (1739-1813)
Concerto for 2 bassoons
Kim Walker & Sarah Warner Vik (bassoons), Trondheim Symphony Orchestra, Arvid Engegaard (conductor).