Main content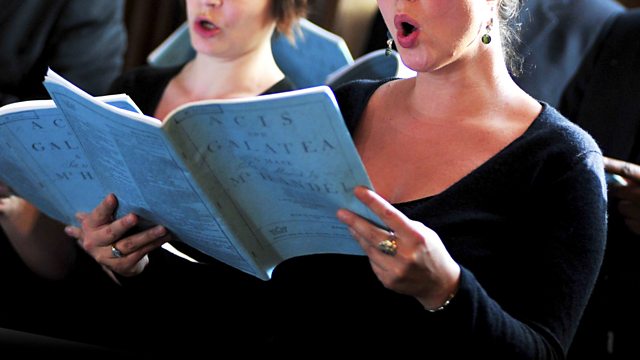 Choral Accompanists
Aled Jones and guests Sarah Baldock, Iain Farrington and Jeffrey Howard discuss the role of the accompanist, a pivotal position in the choral team.
Aled Jones spotlights the role of the choral accompanist - a pivotal position in the choral team whether preparing a choral society, supporting a church choir on the organ or conjuring up the sound of an orchestra. He talks to three highly experienced practioners: Sarah Baldock, Organist and Master of the Choristers at Chichester Cathedral, Iain Farrington, accompanist to the London Philharmonic Choir, and Cardiff-based Jeffrey Howard whose career takes him from the organ-loft to playing for singers 'Only Men Aloud'.
Together they discuss the challenges, ways to improve your game, and highlight some of the finest exponents of this often underappreciated job.
First broadcast in April 2010.