Main content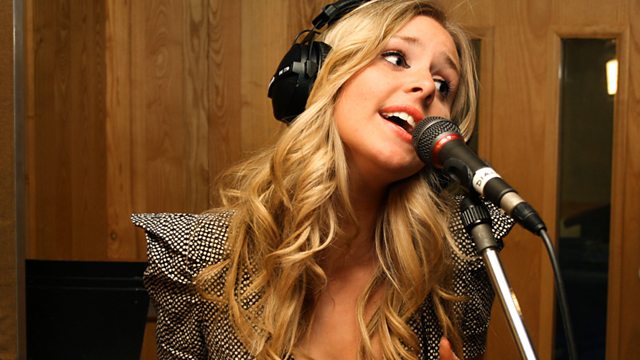 Thursday: Diana Vickers in the Live Lounge
Diana Vickers joins Fearne for a special performance in Radio 1's Live Lounge.
Diana Vickers performs her current single Once and a cover of Snow Patrol's Just Say Yes in the infamous Radio 1 Live Lounge. She talks to Fearne about getting her first single right, the exciting prospect of being #1 on Sunday and the best thing about being a pop star is all the free shoes! Check out the Chart Show on Sunday night to see f she's managed to grab the top spot away from Usher…
Tim Westwood busts out his mad skills to bring a little joy to the community by taking on a different volunteering challenge each day, today he's going to be coaching young people how to be a boxer, with some help from Chipmunk. Westwood shows off his skipping skillz in a skip off but his knicker elastic broke and his trousers fell down!
Today's Music Generator is Apollo 440 - Aint Talking 'Bout Dub for Charlotte in Romford.
Natalie Jameison with The Big 5 including Foals & Andrew Stone.