Main content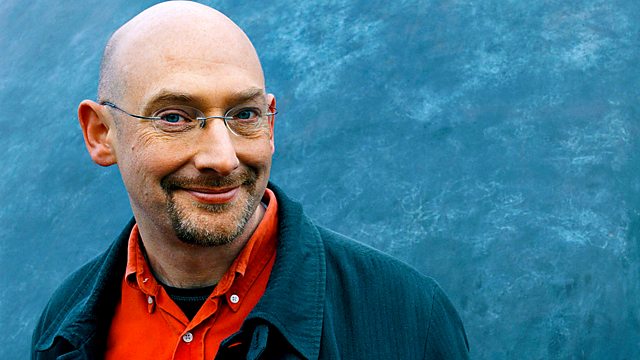 22/04/2010
Quentin Cooper reveals the finalists of the So You Want To Be A Scientist talent search. Plus volcanic ash: how to see it, track it, predict it and what it does to a jet engine.
Quentin Cooper listens in to the judging process for the 'So You Want To Be A Scientist' talent search and announces which four finalists have been chosen to perform their experiments in Radio 4's amateur science search, from this shortlist:
Sam O'Kell, Croupier: I believe the greatest crowd density at a music gig is not at the front but three rows back. I would test this by wearing a pressure sensing vest beneath normal clothes, and take readings at different locations in the crowd.
Ruth Brooks, Retired special needs tutor: What is the homing distance of the Garden Snail that decimates my plants? How far away do I have to dump them before they find their way back to my garden?
Shane Record, Art gallery owner: Because people are reluctant to enter my art gallery I put a realistically dressed mannequin in, her back to the gallery entrance, to bring people in. Does it work or am I just an eccentric artist?
Nina Jones, A-level student: What makes up a typical Facebook profile picture? Adults choose pictures showing an event in their lives - their wedding, or a photo with their children - whereas teenagers show themselves with friends at a party. I will test these predictions and look into why this occurs.
Nick Walthew, Retired farm manager: Who are happier, people travelling north or south on the M1? I would test this by waving at travellers going north and south and counting the number of people who wave back.
Ben Fernando, GCSE student: An investigation to see whether girls prefer pink because they can see further into the far red part of the electromagnetic spectrum.
John Rowlands, Aerial photographer: To investigate the frequency and brightness of noctilucent clouds, which have been linked to climate change.
Annie Trolley, Hospital secretary: Whenever my teenage boys use aerosol deodorants in their bathroom I can smell it from my bedroom. I hate it! Is this something innate, or do we learn by experience?
Owen Griffiths, Artist: I propose to have a piece of music based on the sounds of bees sung to the hive by a choir, and see if this increases the production of honey.
Angus Johnson, Retired computer programmer: Is there a difference between men and women in their visual ability to find one item amid a clutter of objects?
The four finalists will be chosen by our esteemed judging panel from the world of science:
- Prof Lord Robert May, former Government Science Adviser
- Prof Tanya Byron, Clinical Psychologist/broadcaster
- Mark Henderson, Times Science Editor
- Prof Trevor Cox, Acoustic Engineer/EPSRC Media Fellow
Also in the programme: The latest from the Iceland Volcano. Just what does volcanic dust do to a jet engine? Is there a safe level? How to you see the fine dust from the ground, the air and from space? Quentin is joined by Dr Peter Webley from the University of Alaska, Dr Joseph Ulanowski from the University of Hertfordshire, and Dr Colin Brown from the Institute of Mechanical Engineers.