Main content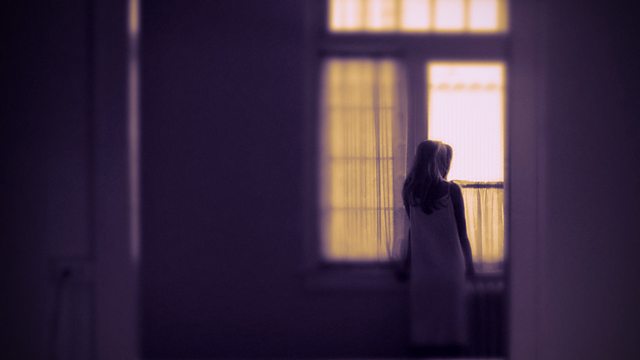 Madwomen in the Attic
4 Extra Debut. Aided by psychiatrists and literary critics, Vivienne Parry explores mental health among heroines of classic fiction. From April 2010.
Following on from the positive response to Vivienne Parry's 'A Nasty Case of the Vapours' in which the ailments of literature's great heroines were dissected and finally diagnosed using modern medicine (and a good deal of hindsight), 'Madwomen in the Attic' will consider bedside analysis from afar for the mad, bad and sad heroines of classic fiction through the eyes of modern medicine and psychiatry.
Aided by psychiatrists and literary critics Vivienne Parry will steer a course through classic fiction's fascinating depictions of madness and mental illness, including the first Mrs Rochester in 'Jane Eyre', Lady Glyde in Wilkie Collins' 'A Woman in White' and the (undoubtedly maddening) Emma Bovary in 'Madame Bovary'. The literary and the medical intersect and the programme draws on both strands of expertise. 'Jane Eyre' Bertha Rochester's madness is animalistic, violent and feral - the archetypal 'madwoman in the attic' whereas 'The Woman In White' evokes the asylum as a sinister place, 'bins' where women could be interred against their will. Meanwhile Freud once said that wherever his work took him, the great works of literature had got there first: some psychoanalysts read 'Madame Bovary' as close to a Freudian case history as a novel can get.
What does the depiction of their illness say about the author's, or wider societal views of madness at the time of publication? And what does their situation say to us today? These are texts situated between 19th century, physician-driven notions of mental and - by implication - moral health and the origins of mental health as a science, the (thankfully) short-lived 'mental hygiene' movement and the beginnings of modern psychoanalysis, a body of thought which has itself influenced literary criticism. Contributors include Adam Phillips, Sandra Gilbert, Professor John Sutherland and Dinesh Bhugra, president of the Royal College of Psychiatrists.
The producer is Simon Hollis. This is a Brook Lapping production for BBC Radio 4.