Main content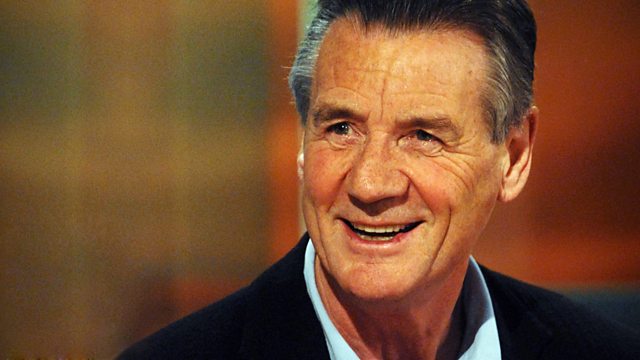 23/04/2010
Many people are describing their journeys home as frustrating - but what are people's rights when it comes to customer service? And Michael Palin talks about 'Slow Travel'.
With many holidaymakers now home -or almost home - from their 'volcanically extended' holiday, we examine how the airlines and travel companies performed in delivering service to you, the customer. Which companies went the extra mile and which left passengers feeling abandoned? If you're a traveller who is seriously out of pocket find out what you should you do next.
And we're looking for 'Volcano heroes' - individuals who went beyond the call of duty to make your journey easier. Tell us your stories - and find out which sporting and arts events have been affected by the volcanic disruption.
Plus Michael Palin tells us why 'slow travel' is a more civilised and exciting way to get from A to B.
Also, this week GO! launched in south west England to find investors for the UK's first co-operative rail service.
Marathon runner Trisha Jones was stuck in Venice and having to find a way to get to London in time to run the marathon on Sunday. Will she make it?
And poet Ian McMillan on the upside of being marooned in a far flung location.
Last on
Chapters
Customer service cancelled?

With all flights grounded to and from the UK for six days - how has the travel industry performed in delivering service for its customers?

Duration: 13:26

The week the skies stood still

Poet Ian McMillan on the upside of being marooned in a far flung location.

Duration: 05:35

Launch of the UK's first train co-operative

This week GO! launched in south west England in a bid to find investors for the UK's first cooperative rail service.

Duration: 07:16

Michael Palin on slow travel

The TV travel extraordinaire tells us why 'slow travel' is a more civilised and exciting way to get from A to B.

Duration: 12:43

Did marathon woman make it home?

Trisha Jones was stuck in Venice and having to find a way to get to London in time to run the marathon on Sunday. Does she make it?

Duration: 05:24

Will the ash spark a fallout on weekend fixtures?

Find out which sporting and arts events were affected by the volcanic disruption. Guests: BBC Sports News Correspondent Gordon Farquar BBC Entertainment Reporter Colin Patterson

Duration: 07:56

Broadcasts