Main content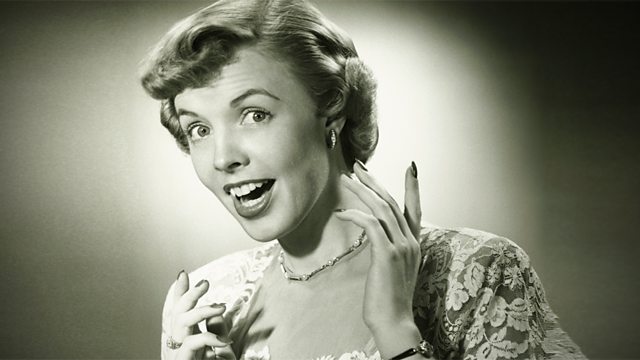 20/04/2010
Presented by Jane Garvey. Is the shampoo and set having a revival? Mamphela Ramphele on the future of South Africa, author Helen Simpson and nursing in the Falklands.
Presented by Jane Garvey.
Dr Mamphela Ramphele talks about what the future holds for South Africa. She trained in medicine and worked as an activist in the black consciousness movement alongside Steve Biko. She was the first Black South African, to hold the position of Vice Chancellor at the University of Cape Town and the first South African to become a managing director of The World Bank. As the London Book Fair focuses on South African fiction she joins Jane Garvey on the line from Cape Town.
Helen Simpson is one of Britain's most accomplished short story writers. Her new collection In Flight Entertainment is published in May and you can hear three of the stories on Radio 4 this week (3.30pm Tuesday, Wednesday and Thursday). Unlike most fiction writers Helen Simpson has never written a novel. Her stories reveal the minutiae of everyday life and comment on big subjects such as health, old age and global warming.
The Queen Alexandra's Royal Naval Nursing Service (QARNNS) were the only female military personnel working within the combat zone during the Falklands War. One of them, Nicci Pugh, has written a book about their experiences on the Hospital Ship Uganda. Anna McNamee reports on a reunion of the nurses at Portsmouth this weekend.
The 'shampoo and set' was once the staple of hairdressing salons in the UK. In post war Britain the well groomed woman's product of choice was Amami setting lotion - there was even a saying 'Friday night is Amami night'. Now the product has been discontinued at a time when there is an increasing interest in vintage hair dos. Nina Butkovich-Budden of Nina's Hair Salon tells Jane how to get the retro look and top hairdresser Nicky Clarke talks about the latest trends in hairdressing.
Chapters
Mamphela Ramphele

The first black South African to hold the position of Vice Chancellor at the University of Cape Town discusses the future of her country.

Duration: 08:34

Helen Simpson

One of Britain's most accomplished short story writers on her new collection, 'In Flight Entertainment'.

Duration: 08:52

Falklands nurses

Nicci Pugh and other nurses discuss their experiences on the Hospital Ship Uganda in the Falklands War, as the only female personnel in the combat zone.

Duration: 11:09

Retro hair trends

Hairdressers Nina Butkovich-Budden and Nicky Clarke discuss the shampoo and set

Duration: 11:30