Main content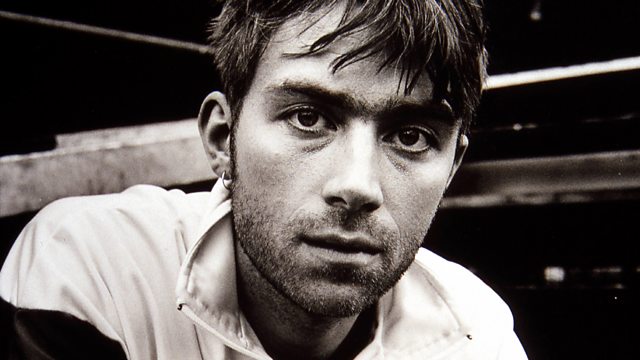 Black and White Towns
Journalist John Harris investigates the influence of the suburbs and provincial towns in British rock music, from Colchester to Swindon.
Broadcaster and journalist John Harris (author of books such as 'The Last Party: Britpop, Blair and the Demise of English Rock') tells the story of the influence of suburbs and provincial towns in English rock music.
He believes it's easy to think of rock music as an essentially urban affair: made in the heart of the cities where the right cultural forces crash into each other, and are dependent on the kind of fast-changing excitement that can only happen when millions of people live cheek by jowl.
In fact, Harris argues, much of the best English music has been rooted in the rather more staid environs of the UK's suburbs and provincial towns, soundtracking a world of privet hedges, caravans parked on driveways, and curtain-twitching intrigue. In that sense, he believes a peculiarly English set of concerns have precious little to do with rock n' roll's foundations in the USA. Forget about Elvis, Little Richard, Chuck Berry and the rest - and instead, think of a lot of our pop and rock in the same terms as, say, Philip Larkin and John Betjeman.
In this feature, John Harris travels to the places where the music was born, talks to the people who created it, and places them in a tradition that is too often ignored. In Swindon, he meets Andy Partridge of the seminal band XTC, who has always insisted on living in a place he knows drives him mad, so his creative fires don't go out. In Colchester, he delves into the experiences essayed by those Britpop pioneers Blur and hears from Damon Albarn.
In Gants Hill in Essex, he meets with Louise Wener, former lead singer of Britpop band Sleeper. For Coventry, he considers the music of The Specials and for Woking he considers that renowned suburban poet Paul Weller.
And in the unexpected rock hotbed that is Bromley, he tells the stories of a handful of local suburban refuseniks, including David Bowie and Siouxsie Sioux. To show that the tradition is still continuing, he speaks to the band Good Shoes and considers their track about living in 'Morden'.
He also contrasts this music to the poetry of John Betjeman ("Metro-land" and "Slough") and Philip Larkin ("I Remember, I Remember" which is set in Coventry; note the line "Nothing, like something, happens anywhere"), and speaks to former poet laureate Andrew Motion about what these poets have to say about the suburban condition.