Main content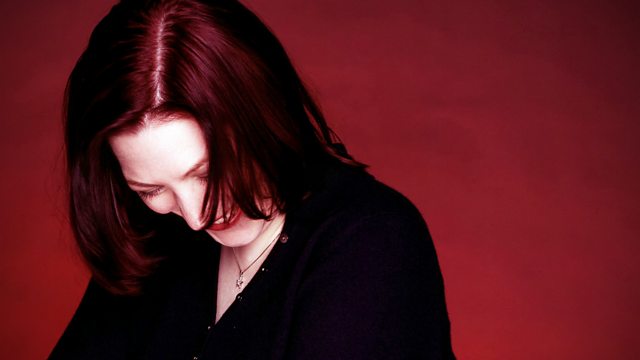 OedipusEnders
What do Greek tragedy and soap opera have in common? Comedian and closet classicist Natalie Haynes meets the producers who work Medea into The Bill and Oedipus into EastEnders.
Who were the Chorus in Coronation Street? How has Oedipus influenced EastEnders? And what is Medea doing in The Bill?
On the face of it, they couldn't be more different. Greek tragedy, we're told, is right at the top of the dramatic hierarchy; TV soaps are the definition of low-brow. Not so, says comedian, telly addict and closet classicist Natalie Haynes.
As she discovers, the two forms have rather more in common than stereotype might have us believe. Soap and Greek tragedy alike focus relentlessly on families under pressure. Both see it as their job to confront their fellow citizens with social taboos. And both are noted for competing keenly to win the praise of mass audiences.
Natalie starts by spending an evening watching 'EastEnders' with Tim Teeman, who has written many articles on soap - and who recently noticed the storylines start to become unmistakably Greek.
She soon finds out that this is no coincidence. One of the most controversial, high-impact 'EastEnders' storylines of the last few years was a conscious take on Sophocles' 'Oedipus' - as she discovers when she meets John Yorke, former Executive Producer on 'EastEnders' and now Head of BBC Drama Production, and Dominic Treadwell-Collins, Series Story Producer on 'EastEnders'.
Dominic Treadwell-Collins also explains how the story-lining team seriously considered having one of the central EastEnders characters re-enact Euripides' 'Medea': they discussed having her punish her adulterous husband by murdering their children.
In the end they decided this was too extreme. But Natalie visits the set of 'The Bill', to talk to Series Story Editor Kara Manley, who explains how and why they have drawn specifically on 'Medea' to create a forthcoming episode.
Along the way, Natalie hears from Phil Redmond, the creator of 'Brookside', and soap writers and story-liners who have worked on a wide range of soaps. She discovers that Aeschylus and Sophocles are often present in spirit at script conferences, as story teams exhort each other to "make it more Greek".
And she finds out what happened when one writer on the defunct Channel 5 soap 'Family Affairs' spotted that a story-line was identical to Euripides' 'Hippolytus'. He started to work references to Euripides into the script, only to find his bosses were less than amused.
Meanwhile, Barrie Rutter, Artistic Director of Northern Broadsides Theatre Company, who is currently touring a production of 'Medea', tells Natalie there is no connection at all between the two genres.
But Edith Hall, Professor of Classics and Drama at Royal Holloway, University of London, explains what she thinks is behind all this. Hall argues that the rising power of women has fuelled both the rise of the soap and, over the last forty years, the biggest revival of Greek tragedies since the plays were written.
Both forms, she argues, boast an unusually strong set of roles for women, and were seized on from the late 1960s onwards as an antidote to other, more male-focussed forms of drama. In contrast to much earlier TV drama, Aeschylus and 'EastEnders' alike, she argues, don't see the home as a place of safety, with the drama happening beyond. They see the home itself as a place of danger.
With: Ryan Craig, Professor Edith Hall, Dr Paula James, Kara Manley, Sean O'Connor, Phil Redmond, Barrie Rutter, Tim Teeman, Dominic Treadwell-Collins, John Yorke.
Producer: Phil Tinline
(repeat).