Main content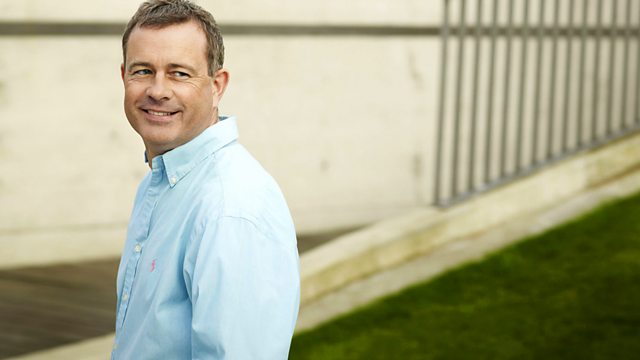 Thursday - James Jolly
With James Jolly. Mendelssohn: Overture: Ruy Blas. Bach: The Well-tempered Clavier - Bk 1. Berlioz: Harold in Italy. Reger: Viola Suite No 1. Ravel: Daphnis and Chloe (Parts 2, 3).
Classical Collection with James Jolly. Great recordings and classic performances.
The virtuosic potential of the viola is explored today with Berlioz's Harold in Italy and a suite for solo viola in the style of Bach by Max Reger.
10.00 Mendelssohn
Overture: Ruy Blas, Op.95
London Symphony Orchestra
Claudio Abbado (conductor)
DG 423 104-2
10.08* Bach
Well-tempered Clavier, Book 1
Preludes and Fugues in E major & E minor, BWV 854 & 855 Evgeni Koroliov (piano) TACET 93
10.16* Berlioz
Harold in Italy
Gerard Causse (viola)
Orchestre Revolutionnaire et Romantique
John Eliot Gardiner (conductor)
PHILIPS 446 676-2
10.57* Melodies by Gounod
including his famous setting of the Ave Maria to Bach's Prelude in C major.
Gounod
Ou voulez-vous aller?; Ave Maria;
Chanson de printemps
Felicity Lott (soprano)
Ann Murray (mezzo-soprano)
Graham Johnson (piano)
HYPERION CDA668012
11.10* Reger
Suite No.1 in G minor for viola solo, Op.131d Tabea Zimmerman (viola) MYRIOS CLASSICS MYR003
11.22* Ravel
Daphnis and Chloe: Parts 2 & 3
Chorus of the Royal Opera House, Covent Garden London Symphony Orchestra Pierre Monteux (conductor)
DECCA 448 603-2.