Main content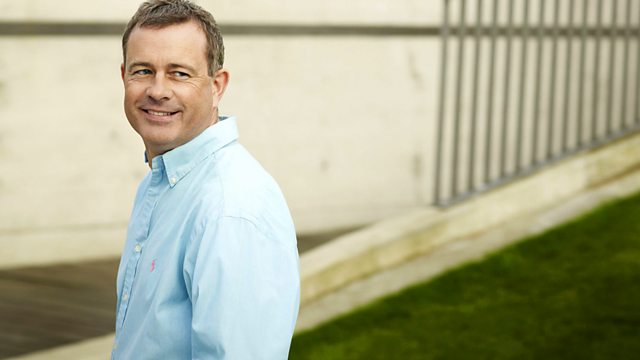 Tuesday - James Jolly
With James Jolly. Clarke: Lullaby No 1. Debussy: Sonata for flute, viola and harp. Mozart: Symphony No 38. Vaughan Williams: Flos Campi. Dvorak: Slavonic Dance No 7.
Classical Collection with James Jolly.
A lullaby and biblical songs complement Vaughan William's mystical Flos Campi and there's a classic recording of Mozart's Prague Symphony from Karl Bohm.
10.00 Bruch
Concerto for clarinet, viola and orchestra, Op.88 Eduard Brunner (clarinet) Tabea Zimmermann (viola) Bamberg Symphony Lothar Zagrosek (conductor)
KOCH 311 065 H1
10.16* Clarke
Lullaby No.1
Paul Coletti (viola)
Leslie Howard (piano)
HYPERION CDH55085
10.20* Debussy
Sonata for flute, viola and harp
Richard Adeney (flute)
Cecil Aronowitz (viola)
Osian Ellis (harp)
DECCA 421 154-2
10.36* Mozart
Symphony No.38 in D, K.504 'Prague'
Vienna Philharmonic Orchestra
Karl Bohm (conductor)
DG 413 735-2
11.06* Dvorak
Biblical Songs, Op.99
No.4 The Lord is my shepherd
No.5 I will sing a new song unto thee, O God
Josef Suk (viola), Vladimir Ashkenazy (piano) TOCCATA CLASSICS TOCC0100
11.11* Settings of the Motet: Nigra Sum from The Song of Solomon by Lheritier, Victoria, and Andreas De Silva The Tallis Scholars, Peter Philips (director) GIMELL CDGIM 003
11.23* Vaughan Williams
Flos Campi
Frederick Riddle (viola)
Bournemouth Sinfonietta Choir
Bournemouth Sinfonietta
Norman del Mar (conductor)
CHANDOS CHAN6545
11.45* Dvorak
Slavonic Dances, Op.46:
No. 7 in C minor; No.8 in G minor
Czech Philharmonic Orchestra
Karel Sejna (conductor)
SUPRAPHON SU 1916-2 011.