Main content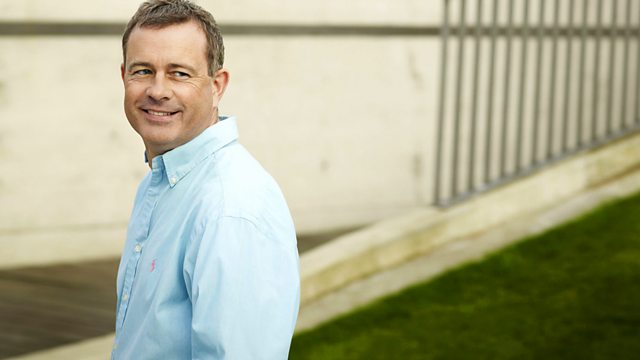 Wednesday - James Jolly
With James Jolly. Enescu: Romanian Rhapsody No 1 in A. Kodaly: Adagio for viola and piano. Bizet: Symphony in C. Rachmaninov: 3 Preludes, Op 32. Sheppard: Media vita.
Classical Collection with James Jolly. Great recordings and classic performances today include Charles Munch conducting Bizet's Symphony in C and Walton Viola Concerto featuring Yuri Bashmet.
10.00 Enescu
Romanian Rhapsody No.1 in A major, Op.11 No.1 London Symphony Orchestra Antal Dorati (conductor) MERCURY 475 6185
10.12* Kodaly
Adagio for viola & piano
Kim Kashkashian (viola)
Robert Levin (piano)
ECM 827 744-2
10.21* Bizet
Symphony in C
French National Radio Orchestra
Charles Munch (conductor)
EMI CZS 575477-2
10.49* Rachmaninov
Preludes, Op.32
No.1 in C; No.2 in B flat minor; No.5 in G Santiago Rodriguez (piano)
ELAN CD 82244
10.58* Sheppard
Media vita
Stile Antico
HARMONIA MUNDI HMU807509
11.24* Quincy Porter
Speed Etude
Cathy Basrak (viola)
Robert Koenig (piano)
CEDILLE CDR 90000 053
11.27* Walton
Viola Concerto
Yuri Bashmet (viola)
London Symphony Orchestra
Andre Previn (conductor)
RCA 09026 63292-2.