Main content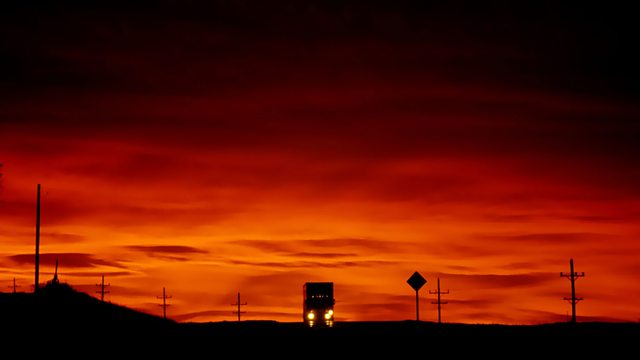 14/04/2010
Jonathan Swain presents music by Bach, Eben, Mozart, Bruch, Ravel, Vivaldi, Poulenc, Saint Saens, Bartok, Schubert, Haydn, Glick, Schubert, Chopin, CPE Bach and Dvorak.
Jonathan Swain presents rarities, archive and concert recordings from Europe's leading broadcasters
01:01AM
Bach, Johann Sebastian (1685-1750)
Fantasia super 'Komm heiliger Geist, Herre Gott' from 'Leipzig Chorales, BWV 651
01:08AM
Chorale Prelude 'An Wasserflussen Babylon' BWV 653b
01:14AM
Fantasy and Fugue in G minor BWV 542
01:26AM
Mendelssohn, Felix (1809-1847)
Prelude and Fugue (Op. 37) in G
01:34AM
Eben, Petr (1929-2007)
Excerpts from 'Sunday Music'; 1. Fantasia ll; 2. Molto ostinato
01:49:11AM
Franck, César (1822-1890)
Cantabile
01:56AM
Guilmant, Alexandre (1837-1911)
Finale from Symphony No 1 (Op. 42) in D minor
Jan Kalfus (organ)
02:04AM
Mozart, Wolfgang Amadeus (1756-1791)
Quintet for piano, oboe, clarinet, bassoon and horn (K.452) in E flat major
Douglas Boyd (oboe), Hans Christian Bræin (clarinet), Kjell Erik Arnesen (french horn), Per Hannisal (bassoon), Andreas Staier (piano)
02:29AM
Bruch, Max (1838-1920)
Fantasy for Violin and Orchestra with Harp, freely using Scottish Folk Melodies (Op.46)
James Ehnes (violin), Orchestre Symphonique de Montréal, Mario Bernardi (conductor)
03:01AM
Ravel, Maurice (1875-1937)
Quartet for strings in F major
Biava Quartet
03:31AM
Vivaldi, Antonio (1678-1741)
Gloria, cantata for soloists, mixed choir and orchestra in D major (RV.588)
Ann Monoyios (soprano), Matthew White (counter tenor), Colin Ainsworth (tenor), Tafelmusik Chamber Choir, Tafelmusik Baroque Orchestra, Ivars Taurins (conductor)
04:00AM
Ravel, Maurice (1875-1937)
La Valse
Oslo Philharmonic Orchestra, Jukka-Pekka Saraste (conductor)
04:13AM
Poulenc, Francis (1899-1963) (orch. Sir Lennox Berkeley)
Flute Sonata (1956)
Emmanuel Pahud (flute), Orchestre de la Suisse Romande, Enrique Garcia-Asensio (conductor)
04:27AM
Saint-Saëns, Camille (1835-1921)
Danse macabre (Op.40) transcribed for 2 pianos by the composer
Ouellet-Murray Duo
04:34AM
Bartók, Béla (1881-1945) arr. Arthur Willner
Romanian folk dances from Sz.56
I Cameristi Italiani
04:42AM
Schubert, Franz (1797-1828)
Eight Ländler (from D.790)
Leif Ove Andsnes (piano)
04:50AM
Haydn, Joseph (1732-1809) or possibly Pleyel, Ignace (1757-1831) arr. Perry, Harold
Divertimento (Feldpartita) (H.2.46) in B flat major arr. for wind quintet
Bulgarian Academic Wind Quintet
05:01AM
Schubert, Franz (1797-1828)
Overture in the Italian Style (D.590)
Saarbrücken Radio Symphony Orchestra, Marcello Viotti (conductor)
05:09AM
Saint-Saëns, Camille (1835-1921)
Les titans (Op.71 No.2)
Lamentabile Consort
05:16AM
Chopin, Frédéric (1810-1849)
Scherzo No.3 in C sharp (Op.39)
Ronald Brautigam (fortepiano) [Brautigam plays on an 1842 Erard Grand Piano]
05:24AM
Mozart, Wolfgang Amadeus (1756-1791)
String Quartet in D major (K.155)
Australian String Quartet
05:34AM
Bartók, Béla (1881-1945)
Selection from 44 Duos for 2 violins, Sz.98/4: Vol.4
Wanda Wilkomirska and Mihaly Szucs (violins)
05:45AM
Glick, Srul Irving (1934-2002)
Suite Hébraïque No.1 for clarinet and piano
James Campbell (clarinet), Valerie Tryon (piano)
05:56AM
Bach, Carl Philipp Emmanuel (1714-1788)
Sinfonia No.2 in B flat major
Camerata Bern
06:08AM
Dvorák, Antonín (1841-1904)
Piano Quintet in A major (B.155) (Op.81)
Menahem Pressler (piano), Orlando Quartet
06:41AM
Respighi, Ottorino (1879-1936)
Ancient Airs and Dances - Suite No.2
CBC Vancouver Orchestra, Mario Bernardi (conductor).