Main content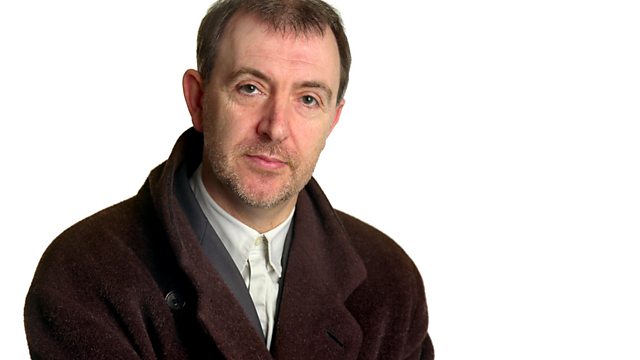 Tony Judt/Bill Fontana/Dystopian Science Fiction/Treme
Presented by Philip Dodd. With historian Tony Judt on the case for a renewed belief in social democracy, sound artist Bill Fontana and the new vogue for dystopian science fiction.
Philip Dodd speaks to Tony Judt one of the world's leading historians and public intellectuals about his new book 'Ill Fares the Land' an expression of a lifetime's concerns which makes a passionate case for a renewed belief in social democracy with a moral drive.
Philip meets the pioneering American sound artist Bill Fontana and tours his installation River Sounding staged deep beneath Somerset House in London. Fontana is famous for turning buildings, bridges and statues into musical instruments. From the Buddhist temples of Kyoto to the Brooklyn Bridge Fontana amplifies, re-resonates and transforms the ambient sounds of an object into a soundscape. Having already wired up Big Ben and the millennium bridges of both London and Gateshead he returns with a new installation. This major new commission invites visitors on a journey through the hidden sound worlds of the River Thames creating an acoustic map with a series of sound sequences recorded along a one-hundred-mile section of the Thames stretching from Richmond to Southend.
Phillip looks into the new vogue for Dystopian Science Fiction as a number of novels set in the near-future become bestsellers in contemporary Russia - Including Metro 2033, a novel set in the year when the world has been reduced to rubble by a devastating nuclear event and the remaining residents of Moscow have made a home in the city's Metro System, which is now the world's largest bunker. And 2017, Winner of the Russian Booker Prize, a time when Russian poets and writers are obsolete, and spirits intervene in the lives of humans. Philip speaks to Moscow-based commentator Konstantin Eggert about how these disturbing visions of society read in contemporary Russia, and to Russian historian Oliver Ready about the country's literary tradition of a 'future' society in ruins.
American critic Diane Roberts reviews the new HBO series from the makers of The Wire which premiered last night in the States. 'Treme' is a drama following the lives of the denizens of the New Orleans neighbourhood of the same name, as they struggle to cope with life post Hurricane Katrina. 'Treme' deals with issues of urban decay, recovery, with characters from the underclass to high ranking officials, but the question is, can it live up to expectation?