Main content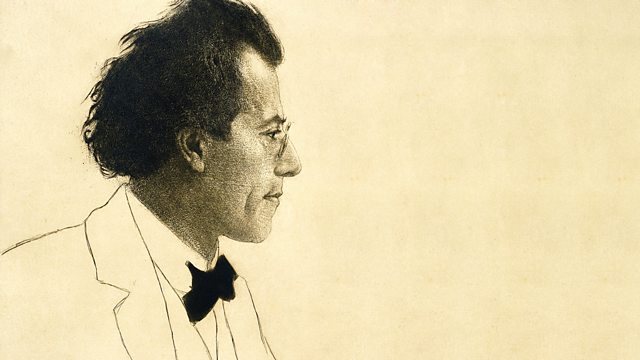 Presented by Martin Handley. Markus Stenz conducts the Halle Choir and Orchestra. Colin Matthews: Crossing the Alps (world premiere). Mahler: Symhony No 2 (Resurrection).
Presented by Martin Handley
Mahler in Manchester: The Hallé performs Mahler's epic 'Resurrection' Symphony as part of its complete Mahler cycle, which is being undertaken in conjunction with the BBC Philharmonic. Mahler wanted his symphonies to convey all the highs and lows of life, and he put everything of himself into each one. They are still considered a challenge for even the greatest of orchestras today. Starting with a funeral march and exploring the idea of life after death, the Symphony no.2 sweeps through the gamut of emotions to a visionary choral finale in which the heavens seem to open.
A new commission precedes each Mahler symphony in this series, and tonight's piece is by Colin Matthews, someone very familiar with Mahler's music, as he worked alongside Deryck Cooke on his completion of Mahler's 10th symphony. Crossing the Alps features the unaccompanied voices of the Hallé Choir.
Conducting the concert, complete with Mahler's extra off-stage brass is the orchestra's newly-appointed Principal Guest Conductor Markus Stenz.
Colin Matthews: Crossing the Alps (world premiere)
Mahler: Symphony no.2 'Resurrection'
Susan Gritton (soprano)
Katarina Karneus (mezzo)
Hallé
Hallé Choir
Markus Stenz (conductor)
Followed by performances from past BBC Young Musician winners, in anticipation of this year's competition broadcasts, which begin on BBC Four television this Friday.
Liszt: Apres une lecture du Dante (Annees de Pelerinage, 2me annee)
Freddy Kempf (piano)
Saint-Saens: Havanaise
Nicola Benedetti (violin)
London Symphony Orchestra
Daniel Harding (conductor)
DG 987 057 7, Tr. 4
Chopin: Etude in D flat, Op 25 no 8
Freddy Kempf (piano)
BIS SACD 1390, Tr. 20