Main content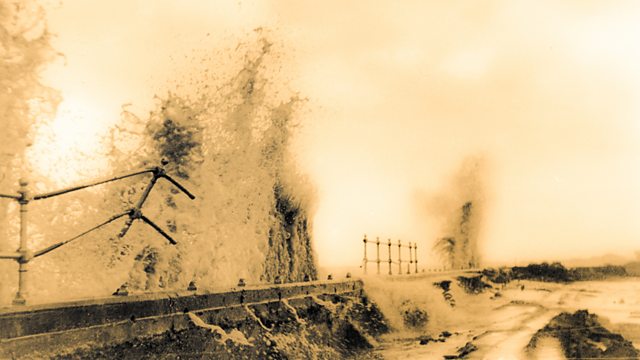 The Carhullan Army
The Carhullan Army, by Sarah Hall. An adaptation of Hall's prize-winning novel set among the women of a post-apocalyptic commune in a totalitarian Britain.
By Sarah Hall
Adapted by Sarah Hall and Dominic Power
Since her second novel "The Electric Michaelangelo" was nominated for the Man Booker Prize in 2004, Sarah Hall has been regarded as one of the most original and exciting voices in contemporary British fiction. "The Carhullan Army", her third novel, was published in 2007 to acclaim and won the John Llewellyn Rhys Prize. A serious political novel that convincingly explores the mindset of fascism, and a haunting story of how far we will go to be free, it's also a kind of Cumbrian western, peopled with heroic personalities out of an all-female version of "The Iliad". It's a blistering achievement: darkly violent, funny, tender and gripping, "The Carhullan Army" is like nothing else.
In an unspecified near-future, life in Britain has become unrecognisable: the floodwaters have risen, food and fuel are scarce, and the country is run by the sinister Authority. All women are forced to wear contraceptive devices. Sister, as the book's narrator calls herself, escapes this repressive world and heads for a mysterious, quasi-mythical commune of women high in the Cumbrian fells, led by the legendary Jackie Nixon. The journey is a challenge but arrival is only the beginning of Sister's struggle.
Anne-Marie Duff ("Nowhere Boy", "Margot", "Shameless") heads the cast as Sister, while Geraldine James takes the role of guerrilla messiah Jackie Nixon. Sorcha Cusack plays the sympathetic Lorrie, and "the Army" is made up of newer talents Zawe Ashton, Sally Bretton and Jo Hartley.
Novelist Sarah Hall teams up with radio dramatist Dominic Power ("Riddley Walker", "Northanger Abbey", "Joseph Andrews") to create the mayhem of a future Britain where society is poised on the edge, where - for a time at least - the only civilised solution appears to be to run to the hills.
Sister ..... Anne-Marie Duff
Jackie ..... Geraldine James
Nicola ..... Jane Whittenshaw
Lorrie ..... Sorcha Cusack
Shruti ..... Zawe Ashton
Corky ..... Sally Bretton
Megan ..... Eliza Caitlin Parkes
Chloe ..... Jo Hartley
Fowler/Martin ..... Neil Dudgeon
Jones ..... Andrew Dunn
Calum/Terry ..... Edward MacLiam
Directed by Lawrence Jackson
Produced by Frank Stirling
Unique.