Main content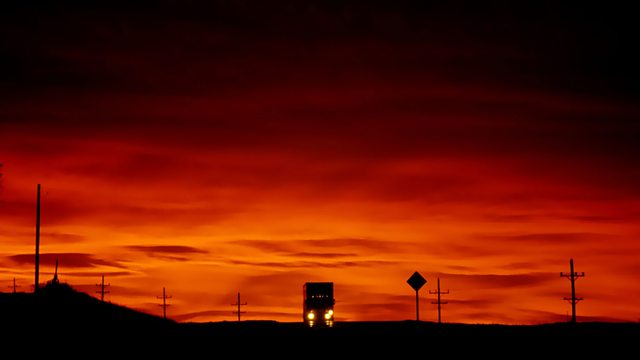 11/04/2010
Jonathan Swain presents music by Scriabin, Rachmaninov, Grieg, Mozart, Boieldieu, Bach, Chopin, Vivaldi, Moniuszko, Beethoven, Mendelssohn, Liszt, Mozart, Richter, Debussy and Suk.
Jonathan Swain presents rarities, archive and concert recordings from Europe's leading broadcasters
01:01AM
Scriabin, Alexander (1872-1915)
Le Poème de l'extase for orchestra (Op. 54)
Royal Concertgebouw Orchestra, Antál Dorà ti (conductor)
01:20AM
Rachmaninov, Sergey (1873-1943)
Symphony No. 2 (Op. 27) in E minor
Royal Concertgebouw Orchestra, Kirill Krondrashin (conductor)
02:09AM
Grieg, Edvard (1843-1907)
Sonata for Violin and Piano No.2 in G major (Op.13)
Alina Pogostkina (violin), Sveinung Bjelland (piano)
02:31AM
Mozart, Wolfgang Amadeus (1756-1791)
Clarinet Concerto in A (K.622)
Martin Fröst (clarinet), Oslo Philharmonic Orchestra, Alan Buribajev (conductor)
03:01AM
Boïeldieu, François (1775-1834)
Harp Concerto in C major
Xavier de Maistre (harp), Indiana University Orchestra, Gerhard Samuel (conductor)
03:23AM
Bach, Johann Sebastian (1685-1750)
Suite for orchestra no.1 in C major (BWV.1066)
La Petite Bande, Sigiswald Kuijken (conductor)
03:46AM
Chopin, Frédéric (1810-1849)
Sonata for cello and piano in G minor (Op.65)
Zara Nelsova (cello), Grant Johannesen (piano)
04:09AM
Vivaldi, Antonio (1678-1741)
Concerto da Camera in C major (RV.87)
Camerata Köln
04:18AM
Moniuszko, Stanislaw (1819-1872) arr.Stanislaw Wiechowicz & Piotr Mazynski
4 Choral Songs
Polish Radio Choir; Marek Kluza (director)
04:26AM
Beethoven, Ludwig van (1770-1827) arr. Ritter, August Gottfried (1811-1885)
Andante in A minor (Op.26)
Erwin Wiersinga (organ) [Recorded at the Bergkerk, Bergkerk: organ made by Johann Heinrich Holtgräve 1843, employing some older pipework]
04:35AM
Mendelssohn, Felix (1809-1847)
Meeresstille und gluckliche Fahrt - overture (Op.27)
Bergen Philharmonic Orchestra, Simone Young (conductor)
04:49AM
Traditional Hungarian arr. Unknown
Early 12th century Hungarian Dances
Bulgarian Academic Wind Quintet
05:01AM
Corelli, Arcangelo (1653-1713)
Sonata da chiesa in E minor (Op.3 No.5)
Camerata Tallin
05:09AM
Duruflé, Maurice (1902-1986)
Quatre motets sur des thèmes Grégoriens (Op.10)
BBC Singers, Stephen Cleobury (conductor)
05:17AM
Liszt, Franz (1811-1886)
Hungarian Rhapsody No.6 in D flat major
Teresa Carreño (1853-1917) (piano)
05:26AM
Mozart, Wolfgang Amadeus (1756-1791)
Horn Concerto No.2 in E flat (K.417)
James Sommerville (horn), CBC Vancouver Orchestra, Mario Bernardi (conductor)
05:40AM
Richter, Franz Xaver (1709-1789)
String Quartet in A (Op.5 No.3)
Zemlinsky Quartet
05:55AM
Debussy, Claude (1862-1916)
Iberia L122 No 2
Bergen Philharmonic Orchestra, Jun Märkl (conductor)
06:17AM
Mendelssohn, Felix (1809-1847)
Sextet for piano and strings in D major, Op.110
Elise Båtnes (violin), Lars Anders Tomter & Johannes Gustavsson (violas); Ernst Simon Glaser (cello), Katrine Öigaard (bass), Enrico Pace (piano)
06:45AM
Suk, Josef (1874-1935)
Fantastic scherzo for orchestra (Op.25)
BBC National Orchestra of Wales, Richard Hickox (conductor).