Main content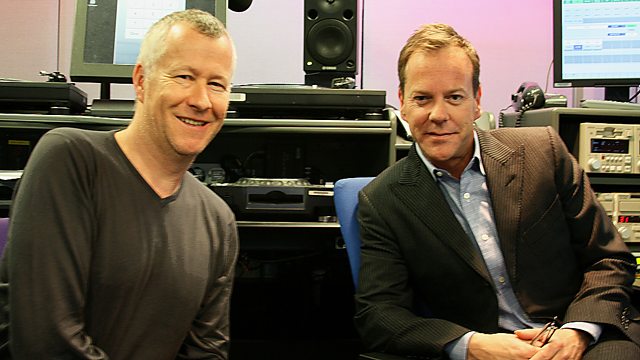 16/04/2010
Kiefer Sutherland interviewed; Morrissey and Paul Weller remember their favourite record shops; a new exhibition of young Iraqi artists.
Actor Kiefer Sutherland discusses playing Jack Bauer in TV drama 24, now in its eighth and final series. The Emmy and Golden Globe award-winner also reveals that he feels some envy for his father Donald Sutherland, who worked in the golden age of Hollywood.
Ahead of tomorrow's Record Store Day, Morrissey and Paul Weller recount their record shop memories and John Wilson talks to writer David Hepworth about the past and future of the independent music store, and invites you to nominate the greatest British contenders.
Contemporary Art Iraq is the first comprehensive UK exhibition of Iraqi artwork since the first Gulf War and it opens today, despite serious difficulties in mounting the exhibition and visa problems which have prevented any of the artists themselves coming over here. Andy McCluskey reviews.
Producer Philippa Ritchie.
Chapters
KIEFER SUTHERLAND

Actor Kiefer Sutherland discusses playing Jack Bauer in TV drama 24, now in its eighth and final series.

Duration: 13:21

RECORD SHOPS

Morrissey and Paul Weller recount their record shop memories and John Wilson talks to David Hepworth about the past and future of the independent music store.

Duration: 06:48

CONTEMPORARY ART IRAQ

The first comprehensive UK exhibition of Iraqi contemporary artwork since the first Gulf War. Andy McCluskey reviews.

Duration: 07:44