Main content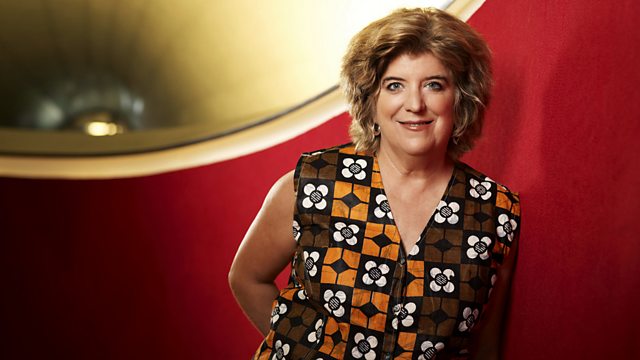 Timitar Festival 2009
Lucy Duran presents sets from iconic Brazilian singer Carlinhos Brown and veteran Jamaican reggae vocalist Max Romeo performed at the Timitar Festival in Agadir, Morocco.
Carlinhos Brown in concert: the iconic Brazilian singer recorded live in the Moroccan city of Agadir, also a set from veteran Jamaican reggae singer Max Romeo - both artists were making their debut appearance in Africa. Introduced by Lucy Duran.
The Timitar Festival in Agadir gave these two artists a chance to fulfil a dream - to go and perform in the continent that both consider their spiritual home. When Max Romeo released his song 'Wet Dream' in 1969, the BBC never quite believed his claim that it was about a leaky roof, and the record was famously banned. In the 1970s he moved away from what he called his 'saucy' songs and became a Rastafarian, writing songs such as 'War in-a Babylon'. Carlinhos Brown's music has its roots in religious music of the African Yoruba deities, but his style ranges far and wide. He is seen as hugely influential in Brazil, not only because of his music, but also because of his work in the favelas of northern Brazil, where he runs a music school.
WORLD ROUTES
Presented by Lucy Duran
Produced by Roger Short
Tel. 020 7765 4661
Fax. 020 7765 5052
e-mail world.routes@bbc.co.uk
Saturday 10th April, 3:00pm
Valley of Jehosaphat
Max Romeo
BBC recording, on location in Agadir, Morocca, by engineer Marvin Ware
Stealing in the name of the Lord
Max Romeo
BBC recording, on location in Agadir, Morocca, by engineer Marvin Ware
Max Romeo in interview with Lucy Duran
War in-a Babylon
Max Romeo
BBC recording, on location in Agadir, Morocca, by engineer Marvin Ware
Bob Marley: Redemption Song
Max Romeo
BBC recording, on location in Agadir, Morocca, by engineer Marvin Ware
Chase the Devil (Iron Shirt)
Max Romeo
BBC recording, on location in Agadir, Morocca, by engineer Marvin Ware
Maria Caipirinha
Carlinhos Brown
BBC recording, on location in Agadir, Morocca, by engineer Marvin Ware
Aganju
Carlinhos Brown
BBC recording, on location in Agadir, Morocca, by engineer Marvin Ware
Carlito Marron
Carlinhos Brown
BBC recording, on location in Agadir, Morocca, by engineer Marvin Ware
Carlinhos Brown in interview with Lucy Duran
Agua Mineral
Carlinhos Brown
BBC recording, on location in Agadir, Morocca, by engineer Marvin Ware
Magalenha
Carlinhos Brown
BBC recording, on location in Agadir, Morocca, by engineer Marvin Ware
Ashansu
Carlinhos Brown
BBC recording, on location in Agadir, Morocca, by engineer Marvin Ware
Salaam
Carlinhos Brown
BBC recording, on location in Agadir, Morocca, by engineer Marvin Ware