Main content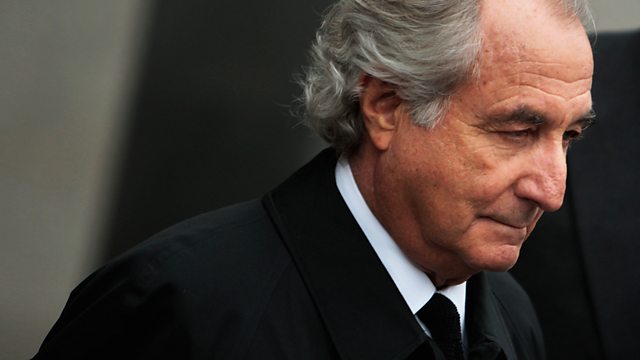 13/04/2010
The compulsory English exam that's valid one day then invalid the next, and the man who uncovered Bernard Madoff's multi-billion-dollar fraud. Why no-one listened to his warning.
The man who blew the whistle on Bernard Madoff's massive fraud spent nearly a decade warning the US financial regulator that Madoff was conning investors out of billions of dollars. Why did no one listen? He'll be telling Julian what it was like uncovering the biggest financial scam in history and about his frustration at being ignored by Wall Street's watchdog
Plus - a compulsory English qualification that's valid one day and invalid the next. We look at the new Home Office rules confusing would-be British citizens.
And is it time to call it a day on 5-a-day? New research shows the British public is eating fewer vegetables despite millions of pounds being spent on the five-a-day campaign.
Chapters
New Home Office rules invalidate compulsory courses

Thousands wanting to become British citizens have found compulsory but costly English language courses taught at some colleges are now invalid because of new Home Office rules.

Duration: 11:05

Harry Markopolos

The whistle blower who spent almost a decade trying to expose Bernard Madoff's £43 billion pound hedge fund fraud.

Duration: 08:52

Skin cancer warning

Skin cancer rates in Britain have quadrupled since the 1970s. Cancer Research UK says it's the fastest rise in cases of any form of cancer. But does that make any difference to teenagers in Australia?

Duration: 08:38

Daffodils - The update!

Could non-native daffodils be 'outlawed' - and how much does it cost to manage non-British species?

Duration: 08:07

Pub breakfasts

Earlier openings at one pub chain. Wetherspoons plans to open for breakfast from 7am in 700 pubs in the UK from the end of this month.

Duration: 05:49

Financial Services bill

Impartial consumer advice service to steer people through the maze of financial products and new powers for the Financial Services Authority to launch industry-wide investigations of bad practise.

Duration: 09:51