Main content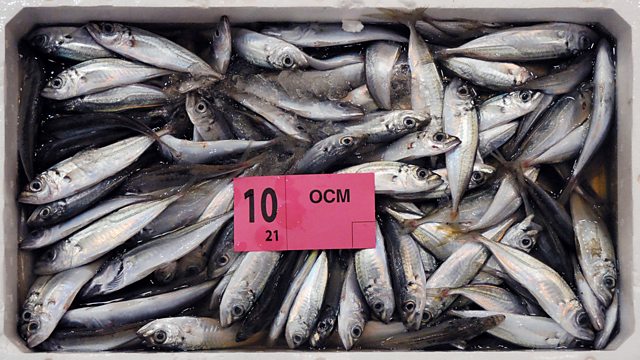 Jake's Sustainable Fish
Is eating fish sustainable? Artist Jake Tilson's exploration of eels convinced him to stop eating them. Would his visit to the Seafood Choices Summit in Paris make fish taboo?
Artist Jake Tilson began writing a seafood cookbook as an attempt to overcome his squeamishness about fish. It worked - he's now passionate about cooking and eating fish. But midway through the process he hit a black hole - it might be healthy and taste great, but with the vast majority of fisheries in the world fully or over exploited, should we be eating fish at all? His previous exhibition, A Net of Eels, has convinced him that he had eaten his last eel: would fish prove to be the same?
Answering that question took Jake on a journey through hundreds of scientific papers and books by the world's experts, visiting fish markets and talking to fish buyers around the world. His quest culminated at the Seaweb Seafood Choices Summit earlier this year, the world's biggest annual seafood gathering, where industry, science, fishermen, NGOs, government, and the odd chef, were all brought together in Paris to discuss sustainable seafood and good practice.
Through the fish market of Rungis, the streets of Paris, and the conference halls, Jake asks the experts what they mean by "sustainable fishing", and how cooks everywhere can find it, speaking to conference keynote speaker Professor Daniel Pauly, the community supported fishery from Maine, and UK restaurateur Caroline Bennett owner of sushi restaurant Moshi Moshi.
Last on
Broadcasts