Main content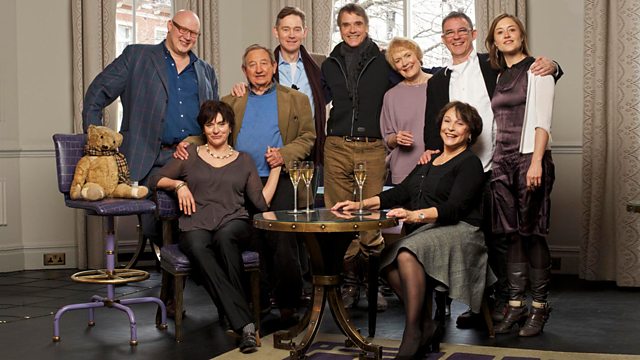 Brideshead Revisited
4 Extra Debut. Sue MacGregor reunites the team behind TV triumph Brideshead Revisited, including Jeremy Irons and Anthony Andrews. From April 2010.
In this episode of The Reunion, Sue MacGregor brings together the cast, the producer and the director of the iconic TV drama Brideshead Revisited.
Brideshead became one of the most popular TV shows ever made when it first aired on ITV in the autumn of 1981. It made household names of its stars Jeremy Irons and Anthony Andrews and starred two of the greatest actors of the twentieth century, Laurence Olivier and John Gielgud.
Based on the best-selling novel by Evelyn Waugh and adapted by John Mortimer initially and then also Derek Granger, it told a poignant story of forbidden love and religious faith set prior to the Second World War. The size and scale of the series was unprecedented. To make eleven fifty minute episodes, shot entirely on film and all on location was a huge undertaking. And no expense was spared with glamorous costumes, vintage cars and exotic locations including Venice, Malta and the QE2. It was one of the most expensive ITV serials ever made and set the benchmark for others to follow, notably Jewel in the Crown in 1985.
Sue is joined around the table by: Jeremy Irons, who played the narrator of the story Charles Ryder; Anthony Andrews, who was Sebastian Flyte; Claire Bloom, who played Sebastian's mother Lady Marchmain; the series' director Charles Sturridge; Derek Granger the producer; and Diana Quick who was Lady Julia Flyte, Sebastian's sister.
A WHISTLEDOWN Production for BBC Radio 4. The producers are Sarah Cuddon and David Prest.
Last on