Main content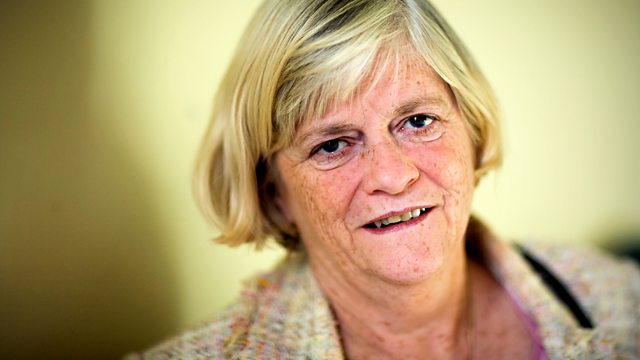 Weekend Woman's Hour
With Jenni Murray. Including interviews with departing MPs Ann Widdecombe and Clare Short, and what our love affair with mobile technology is doing to our relationships.
Presented by Jenni Murray.
Next month's general election will see a record number of MPs leaving Westminster. Ann Widdecombe looks back at her parliamentary career on the Conservative benches, while the independent Labour MP Clare Short reflects on her role in Tony Blair's government and the fall out over the war with Iraq.
How far would you go to get your message across? Last week one woman launched a billboard poster campaign showing her in her bra and using the phrase "Hello Boys" in a direct appeal to political party leaders, hoping to get their attention and help for those with autism on their election manifestos. We've also seen Cancer Research launch a campaign featuring naked celebrities - men and women - to grab our attention. Polly Tommey talks about why she made her advert, and Professor Angela McRobbie and Joseph Petyan from the advertising agency JWT debate whether baring the flesh still sells.
Monday's Woman's Hour was dedicated to the idea of home, and we look at retirement - when you're no longer tied to a job or a school, the world's your oyster - but where to go? Will you take up residence in that granny flat your children offered? Or do you want to enjoy the peace of an empty nest? Jane Garvey talks to Ian Whitwham, a retired teacher who abandoned city life for a quiet sea-side retreat. Annie Evans lives in town and shares her home with four generations of her family.
One in four women will be affected by domestic violence at some point in their life, and there is an incident reported every minute. Recent Home Office data and early evaluation studies of an innovative multi-agency approach to tackle severe domestic abuse show a possible £740 million a year saving from the public purse. The same report shows that up to 60% of victims report no further violence after a multi-agency risk assessment conference. Woman's Hour looks at how this method works, why it has been so successful and why there are concerns about future funding.
Carol Ann Lee talks about her biography of Britain's most notorious female killer, Myra Hindley.
And what our love affair with mobile technology is doing to our relationships. The Blackberry, the i-phone and other portable internet devices make it possible to communicate with anyone at any time - but do they stop us from communicating to those closest to us? Broadcaster Lowri Turner and Writer Andrew Clover discuss.