Main content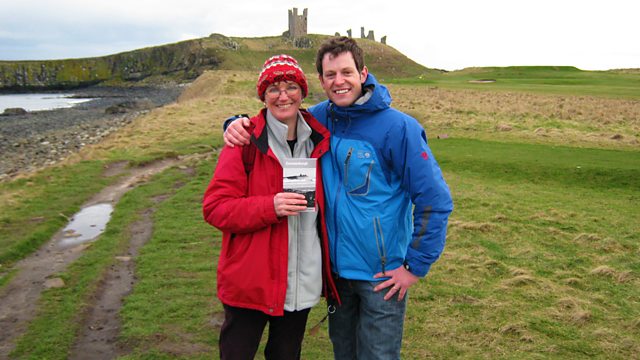 Northumberland Castles
Matt Baker visits Northumberland, where he hears about some exciting changes at Alnwick Castle and meets the man from Disney who is hoping to work his magic.
Matt Baker visits Alnwick Castle in Northumberland, home to the Duke and Duchess of Northumberland where he meets the Duchess, Jane, and Frenchman, Christian Perdrier. After spending 12 years at Disneyland Paris, Christian has joined Jane at Alnwick to 'awaken a sleeping beauty' that he says is Alnwick and the castle that towers over this market town in Northumberland surrounded by an unspoilt landscape. Matt is shown around the famous Alnwick Garden, created by Jane herself and set around a cascading fountain. This is the only place in the world to have a section devoted entirely to a poison garden, where every plant grown is a potential killer and is also home to the world's largest tree house.
Leaving Alnwick Matt meets folk singer-songwriter, Jez Lowe, born and raised in the North East who draws inspiration from the daily lives of the people and places of the area for his music. Matt then travels on along the coastline to the imposing Bamburgh Castle which stands on an outcrop of volcanic rock. This medieval fortress has around 4,000 years of continuous occupation and since 1996 the Bamburgh Research Project has been working on the castle, unearthing many exciting finds including the 7th century Bowl Hole cemetery.
Finally Matt heads south where, in stark contrast to the grandeur of Alnwick and Bamburgh, he arrives at the iconic ruins of Dunstanburgh Castle. Dunstanburgh is the largest in Northumberland and here Matt meets poet and historian, Katrina Porteous whose work is inspired and influenced by the Northumberland coast, and the cultural and natural history of the area. Over the course of a year, Katrina visited Dunstanburgh Castle several times in all weathers, observing its seasonal changes. The result was the epic poem, 'Dunstanburgh' which draws on the history and local legends of the castle.
Last on
Broadcasts

Podcast
Countryside magazine featuring the people and wildlife that shape the landscape of Britain