Main content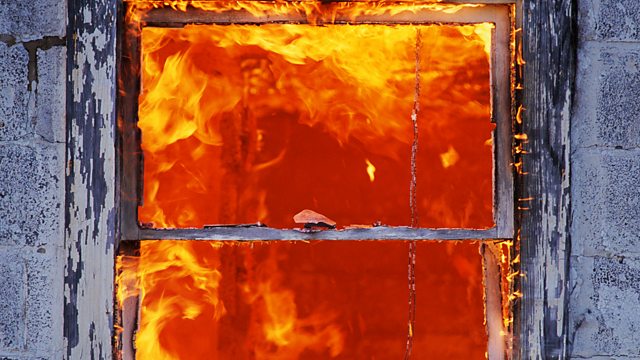 Katie Hims - A Small Piece of Silence
4 Extra Debut. Inspired by conversations with David Bower and with a role specially created for him. Joe cannot hear, we see the world from his point of view.
A Small Piece of Silence by Katie Hims
A Small Piece of Silence started out in a very different way to most radio plays. After David Bower's striking performance as Quasimodo in Radio Four's production of The Hunchback of Notredame, the producer Susan Roberts suggested a contemporary play be written specially for him. After many initial conversations with David who plays the lead character Joe in the play, Katie Hims' story began to emerge.
In A Small Piece of Silence, Joe who has been Deaf since he was born , works in an ordinary council office . Every day he makes the same journey to work on the bus, seeing the same people . Then one day a young girl signs her name to him. A_N_G_E_L.
Joe has been working in the council's housing office for 17 years. Apart from one small promotion he has remained in the same job surrounded by the same people . Vernon has been there for the same amount of time. He eats Joe's food and talks too fast in the pub ..but Joe goes along with it.
Into their world comes new office recruit Shelly who begins to fall for Joe. Until Joe realises that she is having a relationship with Richard Humble , the leader of the council
At the end of Shelly's first week there is a huge fire in a nearby block of flats. Joe learns that Angel was one of the people who has died.
And so Joe's life is changed forever as he embarks on a quest, turning detective to find out what has happened.
A Small Piece of Silence is a love story, detective story but, using sound, it attempts to give us a picture of the world of someone who can't hear. It examines the issues around how society deals with Deafness through the character of Joe.
Joe ..... David Bower
Shelly ..... Maxine Peake
Vernon ..... Ralph Ineson
Brigitta ..... Deborah McAndrew
Marion ..... Ruth Alexander-Rubin
Richard/ Bus Driver ..... Terence Mann
Music composed and performed by Liran Donin
Artistic consultant Isolte Avila . Developed in partnership with Signdance Collective .
Directed in Manchester by Susan Roberts.
Liran Donin provides specially composed music and a soundscape that illustrates Joe's view of the world. Joe suffers from Tinitus. Liran, underscores this condition in sound.
David Bower is one of the creative directors of Signdance Collective , an international dance music theatre company lead by Deaf and physically disabled dance theatre artists working alongside composer musicians.
Katie Hims
Katie Hims' first radio play, 'The Earthquake Girl', won a Richard Imison Award in 1998, and since then her work has never failed to make an impression. In Katie's world there is a semblance of normality but underneath all that you can be sure is that something strange.
Last on

Broadcasts