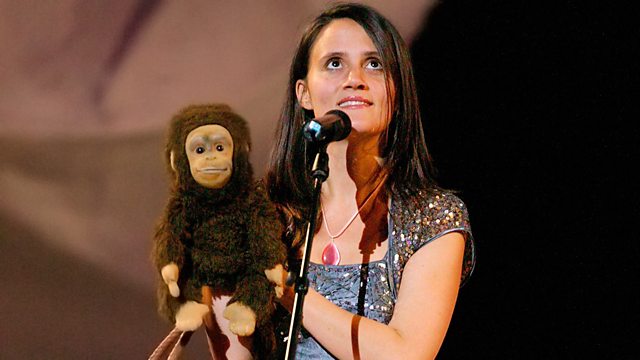 In Search of My Lizard Brain
At the 3rd annual London Fifty at Hoxton Hall in Shoreditch in January 2010, ventriloquist Nina Conti left Monkey behind and watched 50 hours of improvisation, directed by Dana Anderson, Canadian creator of the Improvathon (or Soapathon) and Adam Meggido, of the innovative London theatre, The Sticking Place.
It was Ken Campbell who first brought the idea of the Improvathon - a marathon of improvised drama and comedy - to Britain from Canada, where he'd been inspired by Dana Anderson and his Die-Nasty company at Edmonton's Varscona Theatre.
25 actors gathered for the 6pm start on Friday, and most of them were still there when it ended at 9pm on Sunday. So was the audience, though there were some thin periods in the early hours of the morning. The theme was loosely Victorian and on stage at various times were Queen Victoria and Prince Albert, Charles Dickens, Oscar Wilde, Jane Austen and many made up characters.
Once the actors have been improvising for 30 hours they experience what Dana calls 'Stargate' and find themselves 'being' rather than acting. They no longer have to think about what to do or say on stage - it just happens. They define this as being in touch with their 'lizard' or instinctual brain.
Nina asked Dr Mark Lythgoe, Director of the Centre for Advanced Biomedical Imaging at University College London to account for this; he puts it down to a combination of sleep deprivation and creative high which leads to disinhibition.
For actors and audience the Improvathon proved an extraordinary and compelling experience. Nina was most struck by the sense of community and support it engendered, as the actors pulled together to keep each other going and, by saying 'yes' to every new idea, took themselves and the production to new levels.