Main content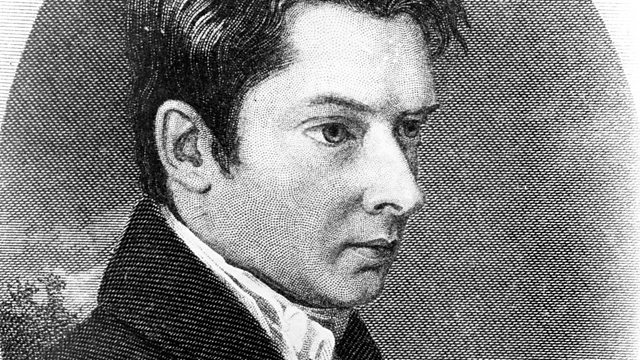 William Hazlitt
Melvyn Bragg and guests Jonathan Bate, Uttara Natarajan and AC Grayling discuss the life and works of William Hazlitt.
Melvyn Bragg and guests discuss the life and works of William Hazlitt. Hazlitt is best known for his essays, which ranged in subject matter from Shakespeare, through his first meeting with Samuel Taylor Coleridge, to a boxing match. What is less well-known, however, is that he began his writing life as a philosopher, before deliberately abandoning the field for journalism. Nonetheless, his early reasoning about the power of the imagination to take human beings beyond narrow self-interest, as encapsulated in his 'Essay on the Principles of Human Action', shines through his more popular work.Hazlitt is a figure full of contradictions - a republican who revered Napoleon, and a radical who admired the conservative philosopher Edmund Burke. His reputation suffered terribly from his book 'Liber Amoris', a self-revealing memoir of his infatuation with his landlady's daughter. But in the Victorian and Edwardian eras, his importance was acknowledged by writers like Charles Dickens, Robert Louis Stevenson and Ford Madox Ford. In the 180 years since his death, his stature as perhaps the finest essayist in the language has grown and grown. With:Jonathan BateProfessor of English Literature at the University of Warwick Anthony GraylingProfessor of Philosophy at Birkbeck College, University of LondonUttara NatarajanSenior Lecturer in the Department of English and Comparative Literature at Goldsmiths College, University of LondonProducer: Phil Tinline.
Last on
Broadcasts

Featured in...
Browse the 19th Century era within the In Our Time archive.

Browse the 18th Century era within the In Our Time archive.

From Altruism to Wittgenstein, philosophers, theories and key themes.