Main content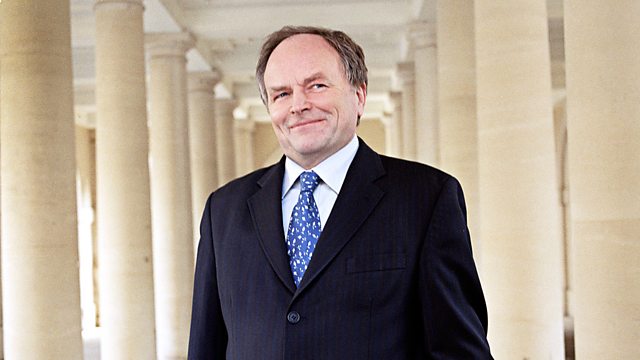 07/04/2010
Clive Anderson and some of the country's top legal minds discuss legal issues of the day. The first programme explores the controversial interface between the law and religion.
Clive Anderson brings together some of the country's top judges and lawyers to discuss the legal issues of the day.
The first programme explores the often controversial interface between English law and religious belief.
Disputes in which articles of faith clash with the law of the land have arisen over the carrying of sacred knives, employment law, adoption, gay rights and cremation.
One of the first acts of the new Supreme Court was to rule that one of Britain's most successful faith schools had racially discriminated against a 12-year-old boy who was refused admission because the school did not recognise him as Jewish.
And the Government's attempts to strengthen the country's equalities legislation provoked the Pope to call on bishops to fight measures which could force churches to hire homosexual and transgender employees.
When individuals choose to have their disputes resolved in religious courts, such as Sharia or Beth Din, what kind of oversight should the secular courts of the United Kingdom exercise?
This programme explores the extent to which secular law accommodates the "irrationality" of religious belief. Should it be more accommodating as the Archbishop of Canterbury, Rowan Williams has suggested?
The producer is Brian King. This is an Above the Title production for BBC Radio 4.