Main content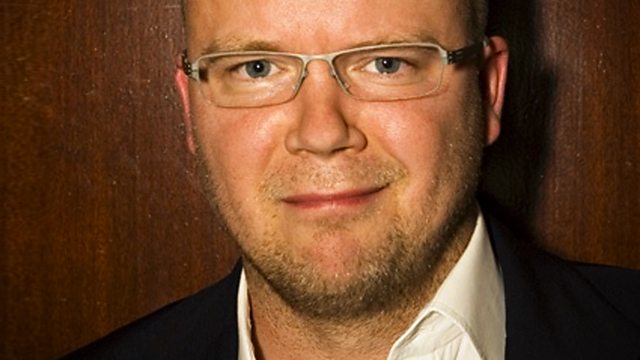 Star Wars on the South Bank
4 Extra Debut. Toby Young asks why his father Michael planned to simulate a Martian colony back in 1984 on London's South Bank. From April 2010.
Almost thirty years ago serious plans were made to simulate a Mars colony on the Southbank of the River Thames. Such an outrageous idea would be dismissed outright if it wasn't dreamt up by one of Britain's greatest social reformers - Michael Young.
Lord Young of Dartington, who died in 2002, was committed to building institutions dedicated to social improvement. He initiated or played a major role in creating the Consumers' Association, the Open University, as well as Labour's 1945 manifesto - Let us face the future. But then in 1984 he launched the Argo Venture, a collective of Britain's finest scientists, thinkers and space experts who were calling for the planting of human colonies in space. His son, the author and journalist Toby Young, asks was the Argo Venture an idea too far?
He recruited an amazing cast of volunteers; the Scientist James Lovelock, the astronomer Lord Martin Rees and the Science writer Nigel Calder amongst others. Young's legacy was indisputably great but was this latter-day Georgian folly, born of a grandee legendary enthusiasm? Was the whole project set for failure? Could a serious British Mars Programme exemplify the spirit of the early 21st century?
In this programme Toby Young talks to Lord Martin Rees, Professor Colin Pillinger and hears from passionate advocates of Martian colonisation, but what was his father looking for in Space?
Produced by Barney Rowntree
A Somethin Else production for BBC Radio 4.