Main content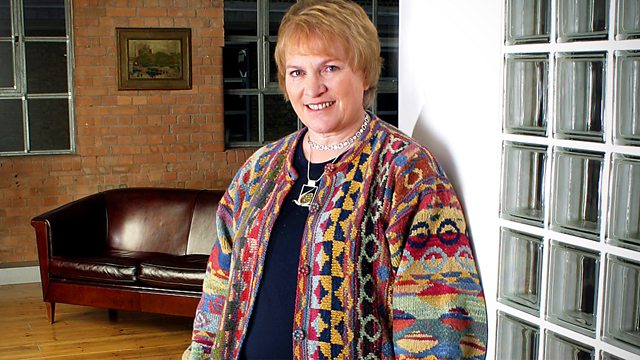 07/04/2010
Lively and diverse conversation with Libby Purves and guests Kathryn Sargent, Gavin Bain, Mary Blewitt and Tom McNab.
This week Libby Purves is joined by Kathryn Sargent, Gavin Bain, Mary Blewitt and Tom McNab.
Kathryn Sargent became Savile Row's first female Head Cutter earlier this year. She joined the renowned tailors Gieves and Hawkes at No. 1 in 1996 as an apprentice trimmer & has worked her way up. They have been dressing English gentlemen since 1771 and count Royalty and actors such as David Niven and Noel Coward as clients.
Gavin Bain aka "Brains McLoud" was one half of the legendary American rap act Silibil N'Brains. The duo were signed by a major record label and seemed set to take the charts by storm. The only problem was that they weren't American, but Scottish. Despite this they hoodwinked the music industry and rubbed shoulders with stars like Eminem and Madonna until, inevitably, it all came to a sticky end. California Schemin' is the story of their rise and fall and is published by Simon and Schuster.
Mary Blewitt OBE is the founder and former director of the Survivors' Fund (SURF). In 1994, over a period of one hundred days, a million Rwandan Tutsi were murdered by Hutu militias. Mary Kayitesi Blewitt, a Rwandan, had left the country some years prior to the genocide. She returned when the killing was over, to discover that more than fifty members of her family had been murdered. She eventually founded SURF to aid, assist and support survivors of the Rwandan genocide. Her memoir, 'You Alone May Live' is published by Biteback.
Tom McNab is the renowned sports coach, author, technical director, playwright and lecturer. Author of Flanagan's Run, he was also technical director on the Oscar winning film Chariots of Fire. His play 1936, which depicts the lead up to one of the most controversial sporting events in history, the Berlin Olympics, is at London's Arcola Studio.