Main content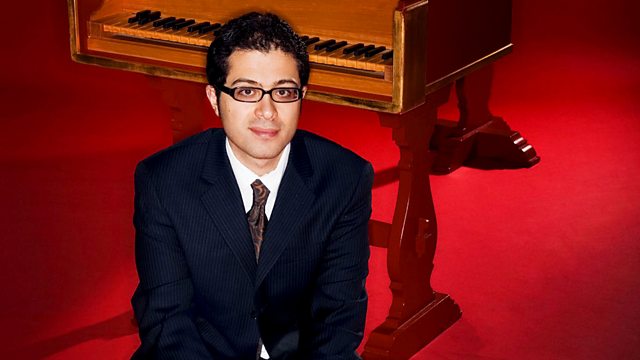 Mahan Esfahani
From Wigmore Hall, London, harpsichord player Mahan Esfahani performs Handel's Suite No 2, HWV427, plus sonatas by Scarlatti, a partita by Bach and a capriccio by Strauss.
Iranian born harpsichord player Mahan Esfahani in a recital broadcast live from Wigmore Hall in London. Today's programme features works from three composers all born in the year 1685 - Handel, Bach and Domenico Scarlatti. Plus a work for harpsichord from the mid-20th Century.
:
Programme :
Handel
Suite No. 2 in F HWV:427
Scarlatti
Sonata in E Kk. 380 / L. 23
Sonata in D minor Kk. 213 Opus 0
Sonata in A minor Kk175 / L429
Bach Partita No. 2 in C minor BWV 826
Strauss : Capriccio Suite for Harpsichord.