Main content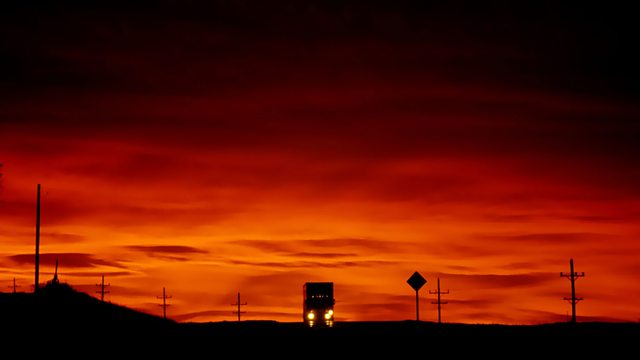 10/04/2010
Susan Sharpe presents music by Ravel, Poulenc, Haydn, Nielsen, Mahler, Beethoven, Bach, J Strauss II, Bruhns, Mozart, Mendelssohn, Lepnurn, Nenov, Rozycki, Chopin.
Susan Sharpe presents rarities, archive and concert recordings from Europe's leading broadcasters
01:01AM
Ravel, Maurice (1875-1937)
L'Heure espagnole (The Spanish Hour)
Philippe Do (tenor - Torquemada, a clockmaker), Marie-Ange Todorovitch (mezzo-soprano - Concepción, Torquemada's wife), Nicolas Rivenq (baritone - Ramiro, a muleteer), Alain Vernhes (bass - Don Iñigo Gomez, a banker), Yves Saelens (tenor - Gonzalve, a student poet), Orchestre National de Lille (Lille National Orchestra), Jean-Claude Casadesus (conductor)
01:50AM
Poulenc, Francis (Jean Marcel) (1899-1963)
Sonata for Two Pianos (1953)
Roland Pöntinen & Love Derwinger (pianos)
02:13AM
Haydn, Joseph (1732-1809)
Quartet for strings (Op.20 No.3) in G minor
Quatuor Mosaïques
02:32AM
Nielsen, Carl (1865-1931)
Wind Quintet (Op.43)
The Ariart Woodwind Quintet
03:01AM
Mahler, Gustav (1860-1911)
Symphony No.7 in E Minor
Bergen Philharmonic Orchestra, Andrew Litton (conductor)
04:19AM
Beethoven, Ludwig van (1770 -1827)
Sonata for piano no. 24 (Op.78) in F sharp major
Cédric Tiberghien (piano)
04:27AM
Bach, Johann Sebastian (1685-1750)
Overture in G minor (BWV.1070)
Akademie für Alte Musik Berlin
04:44AM
Handel, Georg Frideric (1685-1759)
Pensieri notturni di Filli: Italian cantata no.17 (HWV.134)
Johanna Koslwosky (soprano), Musica Alta Ripa
04:52AM
Strauss, Johann Jr (1825-1899)
Der Zigeunerbaron - overture
Kitchener-Waterloo Symphony Orchestra, Raffi Armenian (conductor)
05:01AM
Bruhns, Nicolaus (1665-1697)
Cantata: 'O werter heil'ger Geist'
Greta de Reyghere (soprano), James Bowman (countertenor), Guy de Mey (tenor), Max van Egmond (bass), Ricercar Consort
05:15AM
Mozart, Wolfgang Amadeus (1756-97)
Organ Variations over an Allegretto in F major (K.54)
Reitze Smits (1827 Wander Beekes organ at Heilig Hartkerk, Vinkeveen)
05:22AM
Haydn, Joseph (1732-1809)
Trio for keyboard and strings in G major (H. 15.25) 'Gypsy rondo'
Grieg Trio
05:37AM
Mendelssohn, Felix (1809-1847)
Symphony No.5 in D major 'Reformation' (Op.107)
Oslo Philharmonic Orchestra, Paavo Berglund (conductor)
06:05AM
Bach, Johann Sebastian (1685-1750)
Fantasia in C minor (BWV.919)
Andreas Staier (harpsichord)
06:06AM
Bach, Johann Sebastian (1685-1750)
Prelude and fugue in F major - from Das Wohltemperierte Klavier, Book.2 No.11 (BWV.880)
Andreas Staier (harpsichord)
06:11AM
Lepnurn, Hugo (1914-1999)
Emakeel [Mother Tongue]
Estonian National Male Choir, Hille Poroson (organ), Ants Soots (conductor)
06:19AM
Nenov, Dimitar (1901-1953)
Ballade for Piano and Orchestra - Concertante No.2
Mario Angelov (piano), Bulgarian National Radio Symphony Orchestra, Milen Nachev (conductor)
06:40AM
Rózycki, Ludomir (1884-1953)
Stanczyk - Symphoni Scherzo (Op.1) (1904)
National Polish Radio Symphony Orchestra, Janusz Przbylski (conductor)
06:49AM
Chopin, Frédéric (1810-1849)
Scherzo no.1 in B minor (Op.20)
Valerie Tryon (piano).