Main content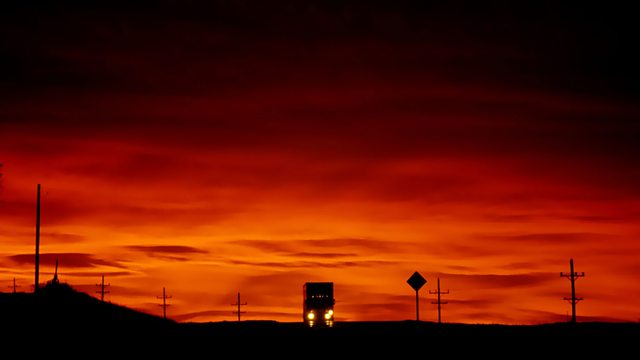 09/04/2010
Susan Sharpe presents music by Martinu, Sessions, Eno, Schubert, Rachmaninov, Rimsky Korsakov, Wagner, Scott, Purcell, Beethoven, Hutschenruyter, Strauss, Haydn and Bartok.
Susan Sharpe presents rarities, archive and concert recordings from Europe's leading broadcasters
01:01AM
Martinu, Bohuslav [1890-1959]
Symphony No.3 (H.299)
Prague Radio Symphony Orchestra, Vladimir Válek (conductor)
01:30AM
Martinu, Bohuslav [1890-1959]
Symphony No.4 (H.305)
Prague Radio Symphony Orchestra, Vladimir Válek (conductor)
02:08AM
Sessions, Roger (1896-1985)
Quartet for strings No.2
Julliard String Quartet
02:43AM
Eno, Brian (b. 1948) arr. Julia Wolfe (b. 1958)
Music for Airports 1/2 (1978)
Bang on a Can All-Stars
02:55AM
Gottschalk, Louis Moreau (1829-1869)
Pasquinade (c.1863)
Michael Lewin (piano)
03:01AM
Schubert, Franz (1797-1828), Mahler, Gustav (1860-1911)
Death and the Maiden - quartet arranged by Mahler for string orchestra from D.810
Sofia Soloists, Plamen Djourov (conductor)
03:41AM
Rachmaninov, Sergei (1873-1943)
Sonata No.2 in B flat Minor (Op.36)
Aldo Ciccolini (piano)
04:00AM
Rimsky-Korsakov, Nikolai (1844-1908)
Russian Easter festival - overture (Op.36)
BBC National Orchestra of Wales, Vassily Sinaisky (conductor)
04:16AM
Obrecht, Jacob (1450-1505)
Salve Regina
Netherlands Chamber Choir, Paul van Nevel (conductor)
04:21AM
Sweelinck, Jan Pieterszoon (1562-1621)
Tes beaux yeux
Amsterdam Loeki Stardust Quartet
04:25AM
Wagner, Richard (1813-1883)
Eine Faust Overture
Netherlands Radio Philharmonic, Bernhard Klee (conductor)
04:38AM
Scott, Cyril (1879-1970)
Lotus Land (Op.47 No.1)
Christina Ortiz (piano)
04:43AM
Purcell, Henry (1659-1695)
Sonata No.7 for 2 violins and continuo in E minor (Z.796) (1683)
Simon Standage (violin), Ensemble Il Tempo:Agata Sapiecha (violin and artistic director), Marcin Zalewski (viol da gamba) Lilianna Stawarz (chamber organ)
04:51AM
Beethoven, Ludwig van (1770-1827)
Egmont Overture
Trondheim Symphony Orchestra, conductor Eivind Aadland
05:01AM
Hutschenruyter, Wouter (1796-1878)
Ouverture voor Groot Orkest
Dutch National Youth Wind Orchestra, Jan Cober (conductor)
05:10AM
Schubert, Franz (1797-1828)
Trio for piano and strings in E flat major (D.897), 'Notturno'
Grieg Trio
05:20AM
Strauss, Richard (1864-1949)
Andante - from Fünf Klavierstücke (Op.3 No.1)
Ludmil Angelov (piano)
05:27AM
Haydn, Joseph (1732-1809)
Concerto for Violoncello and Orchestra (HV VIIb:2) in D major
Swedish Radio Symphony Orchestra, Heinrich Schiff (cellist & conductor)
05:52AM
Ravel, Maurice (1875-1937)
The Jester's Aubade - from the suite 'Miroirs'
Bengt-Åke Lundin (piano)
06:00AM
Kodály, Zoltán (1882-1967)
Jesus and the Traders
Hungarian Radio Chorus, János Ferencsic (conductor)
06:07AM
Bartók, Béla (1881-1945)
2 Pictures for orchestra (Sz.46) (Op.10)
Slovak Radio Symphony Orchestra in Bratislava, Bystrik Re?ucha (conductor)
06:23AM
Handel, Georg Frideric (1685-1759)
Suite for keyboard in G minor - 1733 no.6 (HWV.439)
Jautrite Putnina (piano)
06:39AM
Bruhns, Nicolaus (1665-1679)
Hemmt eure Tränenflut (madrigal à 9)
Greta de Reyghere (soprano), James Bowman (counter-tenor), Guy de Mey (tenor), Max van Egmond (bass), Ricercar Consort
06:53AM
Liszt, Franz (1811-1886)
(Eduard Lassen) Löse Himmel, meine seele (S.494) transc. for piano
Sylviane Deferne (piano).