Main content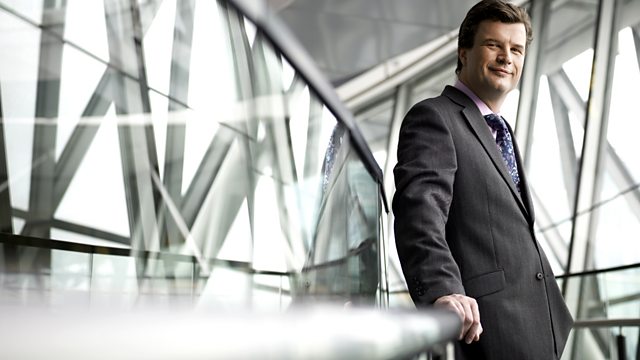 Julia Fischer - Bach Sonatas
Presented by Petroc Trelawny. Julia Fischer performs Bach's Violin Sonatas Nos 1-3. Plus Valery Gergiev conducting Mahler's Des Knaben Wunderhorn songs.
Presented by Petroc Trelawny.
Violinist Julia Fischer, although still in her mid-twenties, is recognised worldwide as an exceptionally gifted performer, reflected in the many awards she has received, including Artist of the Year at the Gramophone Awards in 2007.
JS Bach is universally regarded as one of the greatest composers of all time. His three sonatas and three partitas for solo violin occupy a summit of violin literature. Poetic expression and technical virtuosity are allied to structural discipline, raising the music to an exalted plane. Bach uses the baroque dance forms of his time - the stately sarabande, the sprightly jig - but these are just a starting point for Bach's exhilarating inventions, played on the fragile yet agile, profoundly expressive solo violin.
JS Bach: Sonatas no.s 1-3 (BWV.1001, 1003, 1005)
Julia Fischer (violin)
Followed by Mahler's Des Knaben Wunderhorn songs, sung by Ekaterina Gubanova (mezzo-soprano) and Markus Werba (baritone) with the Rotterdam Philharmonic Orchestra conducted by Valery Gergiev.