Main content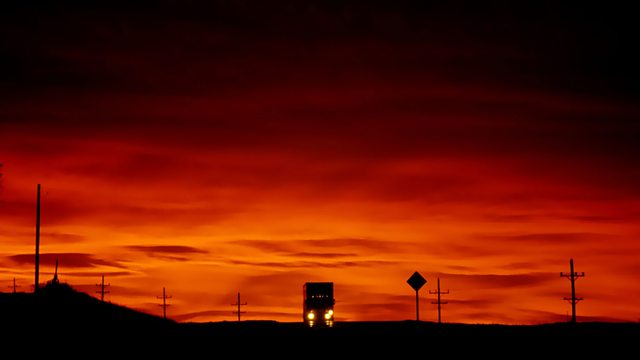 08/04/2010
Susan Sharpe with music by Elgar, Delius, Holst, Britten, Janacek, Debussy, Wieniawski, Wolf, Hellendaal, Chopin, Bajamonti, Ravel, Bach, Hidas, Ibert, Grieg, Glick and Schubert.
Susan Sharpe presents rarities, archive and concert recordings from Europe's leading broadcasters
01:01AM
Elgar, Edward [1857-1934]
Overture 'Cockaigne'
BBC Philharmonic, Sir Charles Mackerras (conductor)
01:17AM
Delius, Frederick [1862-1934]
A Song of the high hills
Rebecca Evans (soprano), Toby Spence (tenor), BBC Singers, BBC Philharmonic, Sir Charles Mackerras (conductor)
01:44AM
Holst, Gustav [1874-1934]
The Planets Suite (Op.32)
BBC Philharmonic, BBC Singers (women's voices) Sir Charles Mackerras (conductor)
02:35AM
Britten, Benjamin [1913-1976]
Lachrymae (Op.48)
Antoine Tamestit (viola), Markus Hadulla (piano)
02:48AM
Janacek, Leos [1854-1928]
Fairy tale for cello and piano
Jonathan Slaatto (cello), Martin Qvist Hansen (piano)
03:01AM
Debussy, Claude (1862-1918)
Piano Trio in G major 'Premier Trio' (c.1879)
Grumiaux Trio
03:24AM
Wieniawski, Henryk (1835-1880)
Concerto for violin and orchestra No.2 in D minor (Op.22)
Bartlomiej Niziol (violin), Sinfonia Varsovia, Grzegorz Nowak (conductor)
03:48AM
Wolf, Hugo (1860-1903)
3 Songs "Der du von dem Himmel", Koeniglich Gebet" & "Dank des Paria"
Albena Kechlibareva Bernstein (mezzo soprano); Stefan Dalchev (organ)
03:57AM
Hellendaal, Pieter (1721-1799)
Sonata I, Op.5 (from '6 solos for the violoncello with a thorough bass' 1780)
Jaap ter Linden (cello), Ton Koopman (harpsichord), Ageet Zweistra (cello continuo)
04:06AM
Chopin, Frédéric (1810-1849)
Scherzo no.2 in B flat minor (Op.31)
Valerie Tryon (piano)
04:16AM
Bajamonti, Julije (1744-1800)
Symphony in C major
The Zagreb Soloists, Visnja Mazuran (harpsichord)
04:23AM
Ravel, Maurice (1875-1937)
Tzigane - rapsodie de concert for violin and piano
Vilmos Szabadi (violin), Márta Gulyás (piano)
04:33AM
Bach, Johann Sebastian (1685-1750)
Singet dem Herrn ein neues Lied - motet (BWV.225)
Danish National Radio Chorus, Stefan Parkman (conductor)
04:46AM
Hidas, Frigyes (1928-2007)
Harpsichord Concerto
Barbala Dobozy (harpsichord), Concentus Hungaricus, Ildikó Hegyi (conductor)
05:01AM
Walton, William (1902-1983)
Johannesberg Festival Overture
Stavanger Symphony Orchestra; David Atherton (conductor)
05:09AM
Swider, Jozef (b. 1930)
Piesn
Polish Radio Choir, Wlodzimierz Siedlik (conductor)
05:16AM
Ibert, Jacques (1890-1962)
Trois Pièces Brèves
The Ariart Woodwind Quintet
05:24AM
Grieg, Edvard (1843-1907)
Selected Lyric Pieces - Walz (Op.12 No.2); Norwegian Melody (Op.12 No.6); Folk song (Op.12 No.5); Canon (Op.38 No.8); Elegy (Op.38 No.6); Waltz (Op.38 No.7); Melody (Op.38 No.3)
Leif Ove Andsnes (piano)
05:41AM
Debussy, Claude [1862-1918]
Sonata for Flute, Viola & Harp (L. 137)
Tom Ottar Andreassen (flute), Jon Sønstebø (viola), Sidsel Walstad (harp)
05:59AM
Glick, Srul Irving (1934-2002)
Divertimento for string orchestra
13 Strings of Ottawa, Brian Law (conductor)
06:19AM
Schubert, Franz (1797-1828)
6 Moments Musicaux (D.780)
Alfred Brendel (piano)
06:45AM
Bach, Johann Sebastian (1685-1750)
Violin Concerto in A minor, (BWV.1041)
Midori Seiler (violin), Akademie für Alte Musik Berlin.