Main content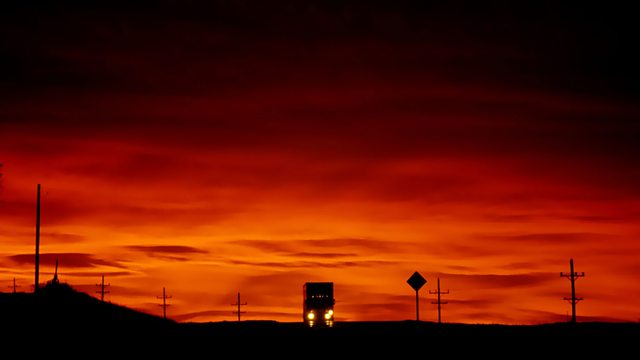 05/04/2010
Susan Sharpe presents music by CPE Bach, Rinck, Mozart, Schubert, Grieg, Chopin, Telemann, Faure, Rossini, Dvorak, Haydn, Sibelius, Butterworth, Beethoven, Jarzebski and Corelli.
Susan Sharpe presents rarities, archive and concert recordings from Europe's leading broadcasters
01:01AM
Bach, Carl Philipp Emanuel (1714-1788)
Die Auferstehung und Himmelfahrt Jesu (Wq.240)
Oratorio for 3 Solo Voices, four-part Chorus and Orchestra
Barbara Schlick (soprano), Christoph Prégardien (tenor), Stephen Varcoe (bass), Rheinische Kantorei, Das Kleine Konzert, Hermann Max (director)
02:14AM
Rinck, Johann Christian Heinrich (1770-1846)
Flöten-Concert in F major - from Practische Orgelschule (Op.55 No.8)
Dick Sanderman (organ)
02:32AM
Mozart, Wolfgang Amadeus (1756-1791)
Symphony No.33 (K.319) in B flat major
Oslo Philharmonic Orchestra, Manfred Honeck (conductor)
02:53AM
Schubert, Franz (1797-1828)
Allegretto in C minor (D.915)
Halina Radvilaite (piano)
03:01AM
Grieg, Edvard (1843-1907)
String Quartet No.1 in G minor (Op.27)
Yggdrasil String Quartet
03:38AM
Chopin, Frédéric (1810-1849)
Four Nocturnes: Op.27 No.1; Op.27 No.2; Op.37 No.1; Op.37 No.2
Dubravka Tomsic (piano)
04:02AM
Telemann, Georg Philipp (1681-1767)
Sonata for violin & basso continuo in A major
Camerata Köln
04:11AM
Bach, Johann Ernst (1722-1777)
Ode on 77th Psalm 'Das Vertrauen der Christen auf Gott'
Rheinische Kantorei, Das Kleine Konzert, Hermann Max (conductor)
04:29AM
Fauré, Gabriel (1845-1924)
Nocturne in E flat minor (Op.33 No.1)
Stéphane Lemelin (piano)
04:36AM
Rossini, Gioachino (1792-1868)
Overture - from Il Barbiere di Siviglia (The Barber of Seville)
Bergen Philharmonic Orchestra, Alun Francis (conductor)
04:44AM
Wieniawski, Henryk (1835-1880)
Kujawiak in A minor for violin and piano (1853)
Krzysztof Jakowicz (violin), Krystyna Borucińska (piano)
04:48AM
Dvorák, Antonín (1841-1904)
Overture Domov muj [My Home Land] (Op.62)
Slovak Radio Symphony Orchestra, Marián Vach (conductor)
05:01AM
Nielsen, Carl (1865-1931)
Overture to Masquerade
Norwegian Radio Orchestra, Ari Rasilainen (conductor)
05:06AM
Haydn, Joseph (1732-1809) or possibly Pleyel, Ignace (1757-1831) arranged by Harold Perry
Divertimento in B flat Major (H.2.46) arranged for wind quintet
Galliard Ensemble
05:15AM
Kraus, Joseph Martin (1756-1792)
Sinfonie in D major (VB.143)
Concerto Köln
05:34AM
Ernesaks, Gustav (1908-1993)
My Fatherland you are my love
Ühendkoor [Joint Choir], Gustav Ernesaks (conductor)
05:39AM
Sibelius, Jean (1865-1957)
Jordens sång (Song of the Earth) (Op.93) (1919)
The Academic Choral Society, The Helsinki Cathedral Chorus, Finnish Radio Symphony Orchestra, Ulf Söderblom (conductor)
05:57AM
Butterworth, Arthur (b. 1923)
Romanza for horn and strings (1954)
Martin Hackleman (horn), CBC Vancouver Orchestra, Mario Bernardi (conductor)
06:08AM
Beethoven, Ludwig van (1770-1827)
Symphony No.2 in D major (Op.36)
Oslo Philharmonic Orchestra, Manfred Honeck (conductor)
06:40AM
Chopin, Frédéric (1810-1849) arr. Liszt, Franz (1811-1886)
The Maiden's Wish (from 'Six Polish songs', S.480)
Janina Fialkowska (piano)
06:44AM
Jarzebski, Adam (1590-1649)
Corona Aurea: concerto à 2 for cornett and violin
Bruce Dickey (cornett), Lucy van Dael (violin and conductor), Richte van der Meer and Reiner Zipperling (cellos), Jacques Ogg (harpsichord), Anthony Woodrow (double bass)
06:50AM
Corelli, Arcangelo (1653-1713)
Concerto Grosso in F major (Op.6 No.9)
The King's Consort, Robert King (director).