Main content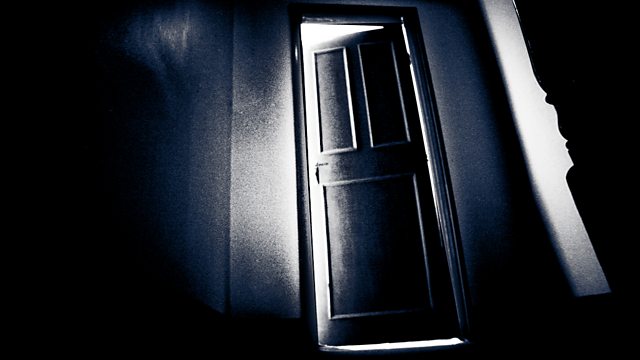 The Doors of Perception
Poetry, prose and music centring on altered states and visions, with readings by Jim Broadbent and Miranda Richardson. Includes Baudelaire and Blake, plus Ravel, Crumb and Cage.
The unifying idea behind this edition of Words and Music is that reality is variable and personal. The texts, read by Jim Broadbent and Miranda Richardson, cover the best part of 2000 years from the Bible's Book of Revelation, to last year's "Late" by Christopher Reid.
It's striking that, despite the various ways of coming to that reality (religion, a refined sensibility, illness, mind-altering drugs), these visions share many similarities. The weird animal hell-on-earth of Revelation is echoed in Thomas De Quincey's opium nightmares; Baudelaire's bedroom (while he's on a high, at least) is as perfect and intoxicating as the heavenly paradise described by the fourth-Century St Ephrem. Coleridge's trippy "Kubla Khan" features another Oriental paradise with hints of something disturbing but distant; Alice's mushroom has very peculiar effects. The experience of Julian of Norwich, alternating between ecstasy and pain, and the fevered ravings of Sylvia Plath are strangely similar; Blake sees the infinite in the small and apparently insignificant, and after a long marriage Christopher Reid still feels the presence of his dead wife. Funnily enough, it's Aldous Huxley with his rather too well organised mescalin experiment who stays earthbound. The music ranges from Bach to Zappa, by way of (among others) Mahler, Ravel, Debussy, Messiaen, Crumb and Cage.
Producer: David Papp.
Music Played
Timings (where shown) are from the start of the programme in hours and minutes
William Blake

Auguries of Innocence [beginning] read by Miranda Richardson

William Blake

The Marriage of Heaven and Hell [excerpt] read by Jim Broadbent

St Ephrem the Syrian

Hymns on Paradise: Hymn VI [excerpt] read by Miranda Richardson

Samuel Taylor Coleridge

Kubla Khan: or, A Vision in a Dream read by Jim Broadbent

Aldous Huxley

The Doors of Perception [excerpt: Huxley looks at his trousers] read by Jim Broadbent

St John the Divine

Book of the Revelation of St John: Chapter 9, verses 2 - 9 read by Miranda Richardson

Thomas De Quincey

Confessions of an English Opium-Eater [excerpt: De Quincey's opium nightmare]

Lewis Carroll

Alice in Wonderland [excerpt: Alice and the caterpillar] read by Miranda Richardson

Charles Baudelaire

La chambre double read by Jim Broadbent

Showing of Love: Chapter 15 [excerpt] read by Miranda Richardson

Julian of Norwich (translated by Julia Bolton Holloway)

Sylvia Plath

Fever 103° read by Miranda Richardson

Christopher Reid

Late read by Jim Broadbent