Main content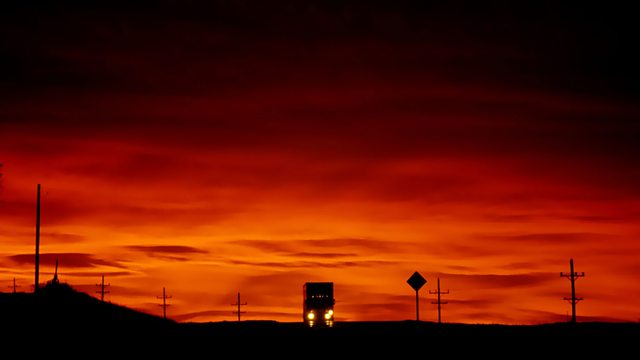 04/04/2010
Susan Sharpe with music by Beethoven, Touchemoulin, Paderewski, Saint Saens, Veracini, Welffens, Wagner, Bach, Haydn, CPE Bach, Le Roux Obradovic, Brahms, Mozart, Zelenka, Avison.
Susan Sharpe presents rarities, archive and concert recordings from Europe's leading broadcasters
01:01AM
Beethoven, Ludwig van (1770-1827)
Christus am Olberge (The Mount of Olives) (Op.85)
Olga Pasiecznik (soprano), Corby Welch (tenor), Marcus Niedermeyr (bass), Das Neue Orchester, Oslo Cathedral Choir, Christoph Spering (conductor) [recorded on 1st March 2002
01:49AM
Touchemoulin, Joseph (1727-1801)
Sinfonia in C major
Neue Düsseldorfer Hofsmusik
02:09AM
Paderewski, Ignacy Jan (1860-1941)
Two works - Nocturne in B flat ( Op.16 No.4) & Dans le désert (Op.15)
Kevin Kenner (piano)
02:22AM
Saint-Saëns, Camille (1835-1921)
Symphony No.3 in C minor 'Organ Symphony' (Op.78)
Karstein Askeland (organ), Bergen Philharmonic Orchestra, Alexander Vedernikov (conductor)
03:01AM
Veracini, Francesco (1690-1768)
Overture VI for 2 oboes, bassoon & strings
Michael Niesemann & Alison Gangler (oboes), Adrian Rovatkay (bassoon), Musica Antiqua Köln, Reinhard Goebel (conductor)
03:12AM
Palestrina, Giovanni Pierluigi da (c.1525-1594)
Stabat Mater for 8 voices
Silvia Piccollo and Teresa Nesci (sopranos), Marco Beasley (tenor), Furio Zanasi (bass), Paolo Crivellaro (organ), Alberto Rasi (viola da gamba), Theatrum Instrumentorum, Chorus of Swiss Radio, Lugano, Diego Fasolis (conductor)
03:19AM
Welffens, Peter (1924-2003)
Stabat Mater
Flemish Radio Choir, Members of Flemish Radio Orchestra, Johan Duijck (conductor)
03:36AM
Wagner, Richard (1813-1883)
Siegfried's Rhine Journey - from Götterdämmerung (1876)
Zagreb Philharmonic, Lovro von Matačić (conductor)
03:55AM
Bach, Johann Sebastian (1685-1750)
Partita for keyboard No.6 in E minor (BWV.830)
Ilze Graubina (piano)
04:26AM
Bacheler, Daniel (c.1574-c.1610)
Pavan
Nigel North (lute)
04:32AM
Demantius, Christoph (1567-1643)
Intraden und Tänze - from Conviviorum Deliciae, Nuremburg 1608
Hortus Musicus, Andrew Mustonen
04:42AM
Haydn, Franz Joseph (1732-1809)
Symphony No.39 in G minor
Danish Radio Sinfonietta, Adam Fischer (conductor)
05:01AM
Anonymous Medieval Armenian
Donemk [We celebrate] - Easter melody
Isabel Bayrakdarian (soprano), Chamber Orchestra, Raffi Armenian (conductor)
05:04AM
Anonymous Medieval Armenian, arranged by Archbishop Z.Aznavorian
Ov Bardeezban (Easter Melody .. O Gardener)
Isabel Bayrakdarian (soprano), Chamber Orchestra, Raffi Armenian (conductor)
05:08AM
Traditional Armenian/Georgian arr. Alpha
Caucasian Suite
Alpha
05:18AM
Le Roux-Obradovic, Maya (b.196?)
Maya Le Roux-Obradovic (guitar), Sinfonietta Belgrade, Aleksandar Vujic (conductor)
05:34AM
Bach, Carl Philipp Emanuel (1714-1788)
Rondo in C minor (Wq.59,4)
Andreas Staier (pianoforte after Anton Walter, Wien 1791, made by Monika May, Marburg 1986)
05:40AM
Dvorák, Antonín (1841-1904)
Legend No.1 in D minor (Op.59)
Slovak Radio Symphony Orchestra, Stefan Robl (conductor)
05:44AM
Brahms, Johannes (1833-1897)
Sonata in F minor (Op.120 No.1) for clarinet or viola and piano
Martin Fröst (clarinet), Thomas Larcher (piano)
06:06AM
Mozart, Wolfgang Amadeus (1756-1791)
Horn Concerto in E flat (K.495)
David Pyatt (horn), Bergen Philharmonic Orchestra, Robert King (conductor)
06:22AM
Zelenka, Jan Dismas (1679-1745)
2 Lamentations for Maundy Thursday -- from Lamentationes Jeremiæ prophetæ (ZWV.53)(1722)
René Jacobs (counter-tenor & director) , Kurt Widmer (bass), Instrumental soloists of Schola Cantorum Basiliensis,
06:46AM
Avison, Charles (1709-1770)
Concerto Grosso No.4 in A minor (after Domenico Scarlatti)
Tafelmusik, Jeanne Lamon (director).