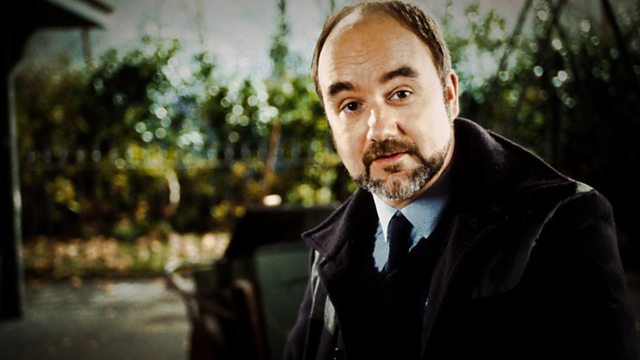 Nathaniel Hawthorne - Wakefield
A dull middle-aged man whose life has been monotonously ordinary for years, devises a plot to temporarily leave home and observe the effect on his wife from a flat opposite. But he stays away much longer than expected - and it becomes more and more difficult for him to return.
Starring David Haig as Wakefield, John Rowe as Nathaniel Hawthorne, Richenda Carey as Mrs Wakefield and Jonathan Keeble as Lucas Ferris.
Dramatised by Martyn Wade from a short story by Nathaniel Hawthorne.
Producer: Cherry Cookson
First broadcast on BBC Radio 4 in 2001.