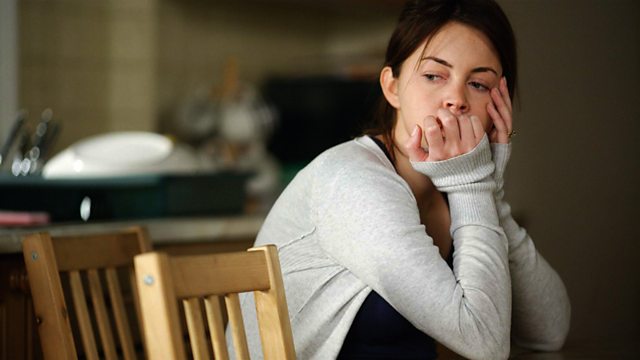 30/03/2010
Janine and Ryan have fallen upon hard times and, despite the obvious flirtation between them, they choose to focus on a way of catching up with the rent. They quickly dismiss the idea of getting proper jobs and Janine sets her mind to constructing a new master plan. She soon stumbles across an idea when Ryan offers to look after Morgan for Whitney and the threesome wander the Square, posing as a family, collecting money for charity. After a few cross words with Roxy in the pub, Janine frightens Morgan who then decides that he does not want her around any more. When Whitney finds out what Ryan has done, she takes Morgan and the money with her in rage. Janine is inspired by the day's events, though, and tells Ryan that he is going to help her get Roxy's money.
Living arrangements are becoming complicated for Phil and Shirley who now have to prove that they are a real couple to social services. Realising that there is not room for everyone to move in to Heather and Shirley's flat, Phil gets Roxy's permission to boot Billy out of his house. Billy soon comes round to the idea of living with Minty but Shirley is finding it difficult to tell Heather that she is moving out. Ultimately, she cannot muster up the courage and Phil is annoyed to see Heather, George and Zsa Zsa all moving into the house with him.
Chelsea is annoyed with Jack for leaving her with the cheque at the Argee Bhajee, especially now that Zainab has learned of their affair from the girls at Roxy's salon. The opening of the salon is going quite well, thanks to Danny's charm, and the group seem quite cheerful. Feeling she has made Jack suffer enough, Chelsea heads over to his place, dressed to the nines, but Ronnie sees her and tells the girl that Jack is only with her because she is easy. Turning away, Chelsea leaves Jack to his own devices.
There is tension at the Slater house as Becca and Jean vie for Stacey's attention. Jean wants Stacey to open up about her grief and Becca thinks the expectant mother should put in a claim for some of Archie's money. Becca is shocked to hear from Stacey that Archie is not the father of her child. Finally, Stacey breaks down in front of Jean and admits that she wakes up every morning expecting Bradley to be lying beside her. Jean and Stacey promise to lean on each other and to be honest about how they are feeling in the future.
Billie Jackson is still in serious trouble with his family who have booked an appointment for him with Phil Mitchell. The boy is understandably reluctant to go and, when Jack provides the money to pay Phil back, Billie is quickly put in his place. Still feeling unable to cease communications with his old friends, Whitney gives Billie an ultimatum. Billie decides to bite the bullet and meets with Kylie to tell her that he cannot see them anymore. A furious Kylie tells Billie that this is a decision he will come to regret. As Billie meets Whitney at the car lot, a sign that he has chosen her over the crew, they are watched by a skulking Kylie, who is holding a gun.
Last on
Credits
| Role | Contributor |
| --- | --- |
| Billie Jackson | Devon Anderson |
| Executive Producer | Diederick Santer |
| Director | Audrey Cooke |
| Whitney Dean | Shona McGarty |
| Carol Jackson | Lindsey Coulson |
| Jack Branning | Scott Maslen |
| Chelsea Fox | Tiana Benjamin |
| Ronnie Mitchell | Samantha Womack |
| Ryan Malloy | Neil McDermott |
| Janine Butcher | Charlie Brooks |
| Morgan Jackson-King | Devon Higgs |
| Stacey Branning | Lacey Turner |
| Becca Swanson | Simone James |
| Jean Slater | Gillian Wright |
| Shirley Carter | Linda Henry |
| Heather Trott | Cheryl Fergison |
| Phil Mitchell | Steve McFadden |
| Zsa Zsa Carter | Emer Kenny |
| Ben Mitchell | Charlie Jones |
| Roxy Mitchell | Rita Simons |
| Danny Mitchell | Liam Bergin |
| Billy Mitchell | Perry Fenwick |
| Minty Peterson | Cliff Parisi |
| Zainab Masood | Nina Wadia |
| Amira Masood | Preeya Kalidas |