Main content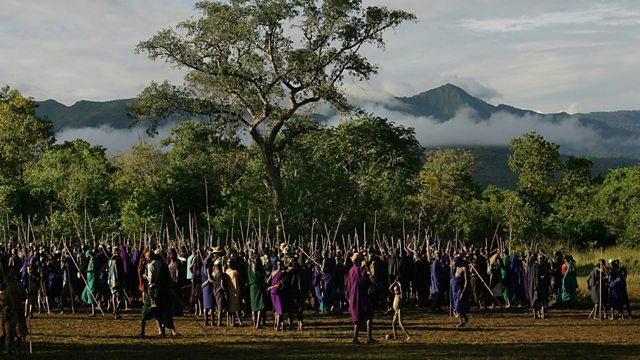 Grasslands - Roots of Power
Documentary featuring the remarkable people who live in the world's grasslands, exploring their relationship with the natural world around them.
Grasslands feed the world. Over thousands of years, we humans have learned to grow grains on the grasslands and domesticate the creatures that live there. Our success has propelled our population to seven billion people.
But this episode reveals that, even today, life in the 'Garden of Eden' is not always rosy. We walk with the Dorobo people of Kenya as they bravely attempt to scare off a pride of hungry lions from their freshly caught kill. We gallop across the Steppe with extraordinary Mongolian horsemen who were 'born in the saddle'. And in a perfect partnership with nature built up over generations, Maasai children must literally talk to the birds. The honeyguide leads them to find sweet treats, but they'll have to repay the favour.
Credits
| Role | Contributor |
| --- | --- |
| Narrator | John Hurt |
| Series Producer | Dale Templar |
| Producer | Tuppence Stone |
| Director | Tuppence Stone |
| Executive Producer | Brian Leith |
Broadcasts